Young Deaf Gen X-ers, Here's Why You Need A Living Will
Posted by: Staff Writer on May 28, 2013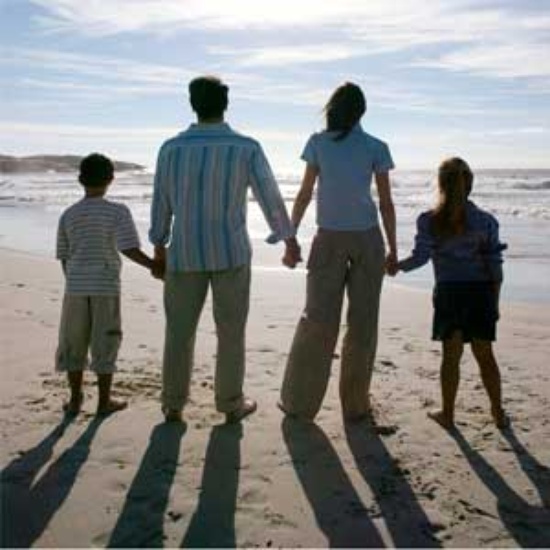 Estate planning isn't just for your ailing grandfather, the still-unidentified person in Florida who won the most recent $590.5M PowerBall, or Ritchie Riches with gold diggers in hot pursuit. Estate planning is for you, deaf, deaf-blind, and hard of hearing consumers.
Just Ask the Expert: Mark Sorokin, Deaf Attorney

Let's do a quick thought experiment: In your head, name three to five people you love most dearly ('myself' doesn't count, though self-love is a good thing). Now imagine you've been struck by an incoming bus. Your vitals have flat-lined, your family left behind and you find yourself at the Pearly Gates realizing you never drafted the inter vivos trust that all these old rich people seem to talk about.

Question: What happens to all your stuff?

Answer: The court decides. But the court may not know who your truly intended heirs are.

"Everyone needs a will," said deaf attorney Mark Sorokin, founder of the DC-based Sorokin Law Offices. "Even if a person doesn't have a lot of assets, the person will still have some property, whether its cash or the person's car."

Die without this will, and you've effectively died "intestate." Without legal documentation, all your assets are divided by the court. If significant assets are involved, you can establish an inter vivo (living) trust to complement your will and provide for a more efficient transition after you pass away.

"That can result in some fairly difficult decisions," said Sorokin. "The term 'split the baby' applies very well here."

You just might roll over in your grave as the court writes a check from your hard-earned savings to Vernon and Petunia Dursley (whom you despise but are tied to as 'next of kin').

The art and science of "splitting the baby"

We love to ponder the meaning of life ... but spend too little time arranging for the inevitable: The end of life. It's going to happen regardless of whether you're deaf, deaf-blind, hard-of-hearing, hearing, or have Superman's Kryptonite hearing.

Sorokin shares a practice with his brother, Mathew C. Sorokin, Esq. Their business cards are designed by a deaf RIT grad, and roughly 90 percent of their clientele is deaf/hh. Short of simply knowing the law, the Sorokins emphasize with legal issues facing our community.

Like special needs trusts (SNT), for example.

Life Imitates Hollywood: Dustin Hoffman in "Rainman"

Think there's no point in a special needs trust, because you're under the age of 65 and already getting government assistance like SSI/SSDI, Medicaid, vocational rehabilitation, or subsidized housing? Not necessarily, said Sorokin.

"(Special needs trusts) become a valuable estate planning tool when the disabled person experiences a windfall for whatever reason - a personal injury award or a large inheritance."

This is a relatively new legal tool: Congress gave special needs trusts legal status in 1993. Five years prior, the famous movie Rain Man debuted. Its main character (Tom Cruise) discovered that his newly deceased father bequeathed all of his $3 million-dollar estate to his other son, Raymond (Dustin Hoffman), an autistic savant in a mental institution.

Technically speaking, if Raymond had been utilizing government disability assistance up to that point, he may have had to return the monies upon getting such a fat inheritance.

"In such cases, we don't want the person to lose access to Medicaid or SSI benefits by virtue of having a truckload of cash or investments," said Sorokin. "That'd only cause the person to drain all of his/her money. A SNT will avoid this problem."

Healthcare and Financial Power of Attorney (POA)

No question about it, gay marriage is making legal inroads with victories in many states. As of May 2013, twelve states have legalized same-sex marriage. But that still leaves many other states' citizens with limited access to the basic rights of married persons.

Imagine that your LGBT (or heterosexual, but unmarried) partner is in the hospital due to a serious accident ... and you find yourself pleading with nurses and triad staffers for visitation rights.

"If (a client) previously consulted an attorney and done a will, then more likely than not they've got a power of attorney," he said. "Otherwise, it really does not happen very often, and that can be very dangerous, especially for single persons or gay and lesbian couples."

A medical power of attorney (or a health care proxy) is a legally binding document that names a person who can make medical decisions for an incapacitated person. A hospital visitation directive or authorization can be a part of your living will, or it can stand on its own.

Bottom line: "While the law is becoming far more favorable for the LGBT community, it still is not all the way there."
 
And with many in our generation delaying or skipping marriage entirely, it may be a good idea to consider a POA to cover your bases. Speak of tough decisions for those who are incapacitated or vulnerable.

Now, about the $64-million dollar all of you cost-conscious readers must be asking ...

Just how much does peace of mind cost?

A simple will written up costs as little as $350 at the Sorokin Law Office. They don't charge a full up-front fee, so you can pay half of the cost up-front and the remaining half after the trust is completed.

Alternatively, Sorokin says, "I am also open to various alternate fee arrangements, including monthly payments, or bartering my services if the client has some particular ability."

He is also a member of pro bono programs wherein financially eligible clients are only charged reduced fees (think: sliding scale), or nothing at all.

In a world where overpriced lawyers get a bad rap, these are rather comforting, and deaf-friendly, options to have.

As a deaf/hh individual, you understand control issues. From the cradle to the grave, external forces have sought to control the fate of our community - and the individuals within. Doctors pushing cochlear implants on our infant brains before we could crawl, school administrators discouraging sign language and Deaf Education programs in favor of mainstreaming, and let's not even get started on the government.

So why on Earth would you relinquish control of your assets to others? It's never too early or presumptuous to chat with your loved ones and a lawyer about this. Instead of being horrified that you - a healthy young whippersnapper - are talking about death, in most cases they admire your selflessness and proactive nature.

Need a deaf-friendly lawyer? Contact the Sorokin Law Office via email, telephone, or videophone.



BIO: Mark J. Sorokin, Esq. received his BA in Political Science and Sociology from Johns Hopkins University in 2004, his JD from the University of Arizona College of Law in 2009, and his LL.M. in Taxation from New York University School of Law in 2010. As a law student, he was a managing editor at the Arizona Journal of International & Comparative Law.
.
Tags
Comment Policy
We're aware that issues facing the Deaf, Deaf-Blind, and Hard of Hearing Community can become quite passionate and divided. What can we say, we're a group of passionate people! While we fully support a community full of passion, we also require that comments are respectful. We think negative attitudes and disrespect are a waste of everyone's time and energy. This doesn't mean you can't disagree with people, you just need to do it respectfully. We reserve the right to delete or edit any comments we feel are judgmental, rude, or of attacking nature.