For Businesses
Find and claim your deaffriendly business!

Brand Your Page
In a competitive market, don't miss your opportunity to be visible! Add your logo, company description, link to website and customer support email. Boost your SEM and drive inbound traffic to your company website!

Grow Your Customer Base
There are 48 million Deaf and hard of hearing people in the USA waiting to engage with your business! Positive reviews, targeted ads and special offers will bring you the attention of over 12% of the population.

Gain Loyal Fans For Life
Deaf culture places high value on word of mouth and information sharing, more than most cultures. Commit to being a deaf-friendly business and build a loyal fan base that will follow you for years to come.
Make your business more deaf-friendly!
Training & Marketing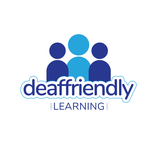 What if you or your staff made a mistake and you received a bad review? Maybe you've never met a Deaf or hard of hearing person before and are unsure how to serve him/her.
Visit us to learn about our deaf-friendly VIRTUAL training and learn the basics in serving Deaf and hard of hearing customers. 
Get The Badge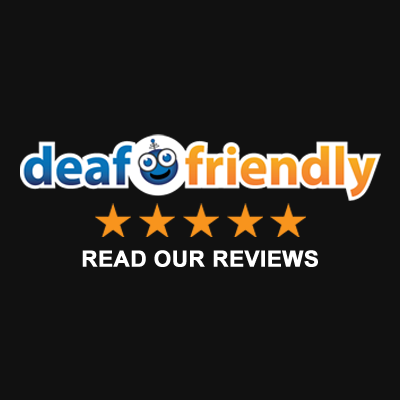 You're committed to being a deaf-friendly business. It's time to show off your reviews!
Add a badge to your website and email marketing to show the world just how deaf-friendly you are.
Merchandise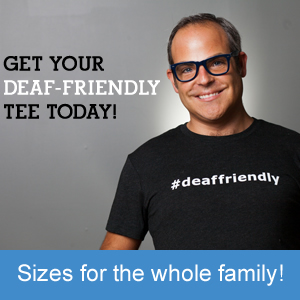 Do you want to show the community just how deaf-friendly you are? Grab a #deaffriendly sticker for your business door or don a comfortable #deaffriendly tee. Our #deaffriendly gear make excellent employee gifts or can be rewarded for completing deaffriendly training.