Give me Liberty ... Or Give Me Deafisms
Posted by: Staff Writer on July 1, 2013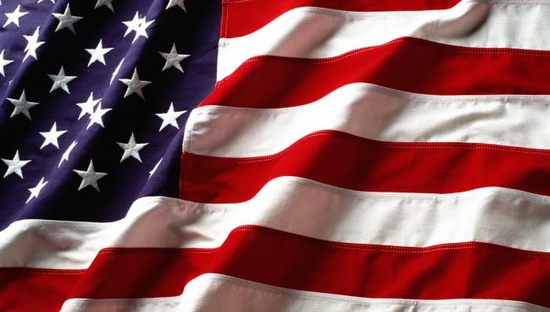 The year was 1776: A noisy culmination of musket gunpowder, tarring, feathering, and three shiploads of tea tumbling into the Boston Harbor. Fast forward 237 years as a free country, and it's easy to say that We, the Deaf or Hard of Hearing people of the United State of America, have become more independent.
"But of course!" you declare. We now have FaceTime, certified sign language interpreters, and 9-1-1 text messaging systems. All that has got to be better than the lot of deaf colonists back in the day (who reached out to them when Paul Revere made his famous ride to alert everyone about the battles of Lexington and Concord? Not a text message, that's for sure).
But our so-called oppressors today are not the British, nor the tricky BSL alphabet. It's our fellow citizens ... and sometimes, even the self-limiting propensities within ourselves.
Since spaghetti westerns epitomize all that is American, let's rattle off the Good, the Bad, and the Ugly. For deaf/hh citizens, how does the United States of America stack up - by our own standards, and against other nations?
THE GOOD
The bright news is that 2012 was the first year that Miss Deaf America signed the National Anthem at Super Bowl half-time. The awful news is, she was straight-up snubbed by the cameras. Though NBC apologized, it's a bit late: the Miss Deaf America program is being discontinued. But John Maucere did our community proud as he patriotically signed the anthem this year.

We're allowed to vote, drive (sometimes even commercially, thanks to efforts by the National Association of the Deaf), marry, and express political dissent on Twitter. Sounds like small victories, until you consider that deaf people in Congo were not allowed to use lifesaving text messaging systems that would alert them of revolts and uprisings.
Everyone has a bone to pick with U.S. Deaf Education. It's not perfect. But compared to many developing nations, we are a strikingly literate deaf/hh bunch: In a 2009 report, the World Deaf Federation revealed that at least 90% of Deaf people in developing countries receive no formal education. Of those, only 1 to 2% get that education in sign language. That's why the non-profit Discovering Deaf Worlds (DDW) is setting up capacity-building projects in developing countries.
We have the Americans with Disabilities Act on our side. Whether it comes to securing an interpreter for job interviews, having communication access during medical appointments, or captioned telecommunications, the acronym "ADA" is a powerful legal invocation very few businesses and non-profits can safely ignore. There are hiccups here and there as businesses try to get up to speed with the ADA, but that's what deafREVIEW's hand-holding, advocacy, and education's all about.
THE BAD
When we fly within or from domestic soil, only a few airlines are truly equipped to offer closed-captioning for our in-flight entertainment (IFE) needs. On the bright side: Continental (now United), we salute you for being the first to set a precedent for other U.S. airlines!
Canada, a mere few hours north of our Seattle office, still simmers with prejudice: Christine "Coco" Roschaert had cleared security and boarded her flight at Ottawa Macdonald-Cartier Airport, only to be pulled off her flight by an Air Canada manager. The well-known director of the Nepal Deafblind Project was told she did not have medical clearance to travel alone. "I was kicked out of a plane, rendered speechless when I was allowed on the next one, uninformed as to why it happened, then was guided by someone untrained to guide a blind person..." wrote Roschaert in an account that outraged our Community's sensibilities.
Our healthcare system leaves a lot to be desired: Firstly, meddling medical personnel urge cochlear implantation on babies with hearing loss (with few referrals to alternative and complementary options like sign language or bilingual education). Secondly, don't get us started on an insurance system that covers not one penny for adults' increasingly unaffordable hearing aids. Infographic: How Much Do We Spend on Hearing Devices?
THE UGLY
We keep confusing the 1st Amendment with the 2nd Amendment: Our school administrators insist on hysteria-based punitive measures for 3-year-old little boys named Hunter, whose S.E.E.-based name sign resembles a gun being fired. (What is this, the Salem witch trials of the 21st Century?)
It's already the year 2013, but sign language is still barely emerging from the Dark Ages. We groan that the U.S. media outlets must still tout ridiculously obvious article headlines like "Deaf children benefit from sign language, says research". (What is this, 1972?)
We can't hold a progressive candle to Sweden: In 1981, Swedish Sign Language (SSL) gained recognition by the Swedish Parliament as the language of deaf people. This made, Sweden the world's first country to give a sign language the status of a language. Despite an earnest petition to the White House that is 36,307 signatures strong, our government has yet to declare that same linguistic recognition.
.
Final Thoughts - This year, as you celebrate the Fourth with apple pie, baseball, and fireworks, remember the message that's 237 years in the making: Freedom is never free. We've come a long way since 1776, and have a long way left to go.
Tags
Comment Policy
We're aware that issues facing the Deaf, Deaf-Blind, and Hard of Hearing Community can become quite passionate and divided. What can we say, we're a group of passionate people! While we fully support a community full of passion, we also require that comments are respectful. We think negative attitudes and disrespect are a waste of everyone's time and energy. This doesn't mean you can't disagree with people, you just need to do it respectfully. We reserve the right to delete or edit any comments we feel are judgmental, rude, or of attacking nature.