This September, Take Action For a Deaf-Friendly World!
Posted by: Staff Writer on Sept. 2, 2020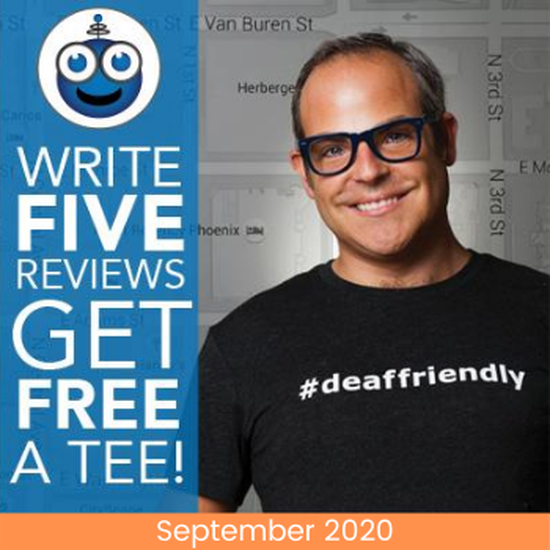 Creating a deaf-friendly world doesn't happen from the efforts of one person alone. We can't sit and wait for the world to become deaf-friendly, we, as a collective group must roll up our sleeves and do the work. We certainly can't pick every battle, but we can make an impact by modeling for others what we want, in our everyday lives.
That's why this year to celebrate Deaf Awareness, we want to make a conscious effort to take action for a deaf-friendly world by writing reviews about businesses we use in-person and online. For the benefit of our entire community, we need you to join us! 
Every choice we make, every dollar we spend, every interaction we have has the potential to make a difference. Because small things done by many people can lead to big things, especially when it comes to self-advocacy and asking for what we deserve - to live in a world that sees us as whole, contributing members of society, and valuable consumers. 


So let's do this, together, all month long - let's plugin reviews about businesses we frequent, because, like us, you want to make the world more deaf-friendly. 
But that's not all! We're giving away FREE #deaffriendly tees to anyone that plugs in 5 reviews in the month of September! So what are you waiting for? Join us today in creating a deaf-friendly world! 

.
.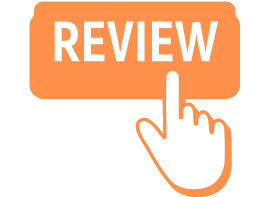 Tags
Comment Policy
We're aware that issues facing the Deaf, Deaf-Blind, and Hard of Hearing Community can become quite passionate and divided. What can we say, we're a group of passionate people! While we fully support a community full of passion, we also require that comments are respectful. We think negative attitudes and disrespect are a waste of everyone's time and energy. This doesn't mean you can't disagree with people, you just need to do it respectfully. We reserve the right to delete or edit any comments we feel are judgmental, rude, or of attacking nature.