Stars & Stripes, Oh My: deafREVIEW Is Opening Nationwide!
Posted by: Staff Writer on July 8, 2014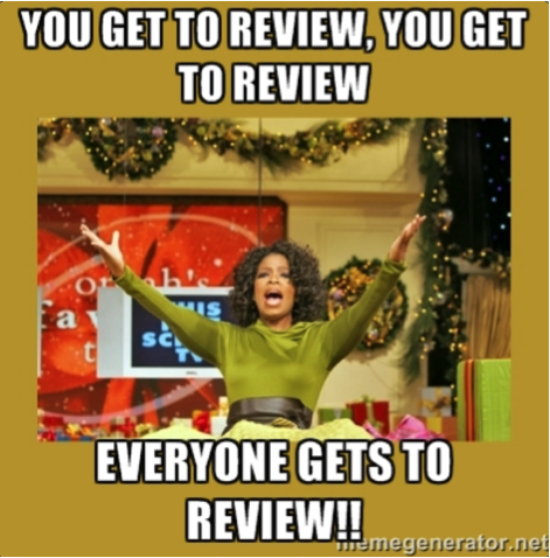 After two years of cherry-picking cities that are the cream de la crème of the #deaffriendly crop, we're going the whole nine yards. That's right: Soon, no matter where you live in the Star-Spangled United States of America, you can write your #deaffriendly or #deafchallenged reviews.
Soon, slinging copy about #deaffriendly or #deafchallenged businesses will no longer be limited to deaf, deaf-blind, hard-of-hearing, and hearing allied individuals living in one of our 12 reviewable cities. It's for everyone who's eager to share information – even those who are geographic outliers:
"Even the deaf rural farmer with dial-up can write a review about the gas station that's a blip on the map," promised deafREVIEW CEO and founder, Melissa "echo" Greenlee. "There are so many thriving deaf communities in the USA and after countless requests from countless individuals; we are opening our review potential nationwide."
That includes anyone living by U.S. Highway 50 in Nevada, which Life Magazine dubbed "The Loneliest Road in America."
That includes you car-less folks in Supai, Arizona (which is so remote that in 2000, even the U.S. Census Bureau forgot to stop by to count you all).
And we're looking at you, Wyoming - with your population density of 5.4 residents per square mile!
"We especially can't wait to see #deaffriendly and #deafchallenged reviews coming in for highly deaf-populated cities such as, Chicago, Denver, Phoenix, Philadelphia, Minneapolis, Atlanta, Boston, Henrietta, Indianapolis, Jacksonville and Columbus," said Greenlee.
But because dial-up is so 2002, we've also taken several key steps to make it easier (and faster) for you to review. Our #deaffriendly web developers have tackled your wish list, to update several components to the website:
Latency: The number one lesson from Healthcare.gov is that a website's only effective if it can handle gobs of traffic. Our long-term goal is to have 10,000 business reviews from users all over the USA.
So, we're equipped to accommodate the increased number of business listings, reviews, and users on the website.
Design and Flow: We've cleaned up our website, given it a fresh new look and have re-branded to make sure you have the best experience possible.
Mobile-friendly! Being able to plug in your review on the go has been one of the most popular reviewer requests. You'll notice we've made the website more mobile-friendly so you can review quicker and smoother from your Android or iPhone.
Accessibility tags: We've changed them up a bit so that reviewers can now specify which businesses are "quiet" or include "hearing loops" for those who utilize listening devices.
Stay tuned on Facebook and Twitter for our launch announcement and more exciting announcements!
Until then, start making a list of all the businesses you've always wanted to review but couldn't and get ready to plug them into www.deafreview.com
And for our loyal reviewers already living in reviewable cities, have we got the motivational message for you: Keep on Keepin' On.
.
Tags
Comment Policy
We're aware that issues facing the Deaf, Deaf-Blind, and Hard of Hearing Community can become quite passionate and divided. What can we say, we're a group of passionate people! While we fully support a community full of passion, we also require that comments are respectful. We think negative attitudes and disrespect are a waste of everyone's time and energy. This doesn't mean you can't disagree with people, you just need to do it respectfully. We reserve the right to delete or edit any comments we feel are judgmental, rude, or of attacking nature.