ridicuLIST: Deaf People Cannot Appreciate Music
Posted by: Staff Writer on Sept. 12, 2013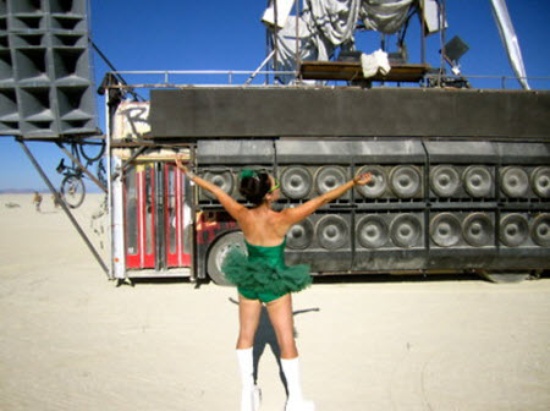 "I've got deaf tones but I'm not tone deaf," recording artist Sean Forbes raps in "I'm Deaf," one of his latest music video's. "Look, I understand you might be leery getting music beats from the hard of hearing."
Be leery no more – not only can deaf people appreciate music, they can create music. It doesn't stop at Beethoven (who was deafened at age 25) - today's deaf musicians set their own unique beats.
It's not just a triumph of so-called disability – it's also a triumph of networking. Today's deaf musicians don't just have deaf fans, they have "allies." After shooting an ASL Video of Eminem's "Lose Yourself," Forbes got noticed by the studio of Eminem himself, which led him to Broadcast Music Inc., which led to a recording contract.
Similarly, percussionist artist Evelyn Glennie has collaborated with the likes of Björk and Sting. It's no irony that deaf enjoy techno and percussion music, which carries a "whole body" beat. Deaf since age 12, Glennie has a Grammy-winning album and 25 solos.
In a TED talk, she describes going deaf while learning instruments: "My teacher said, "Well, how are we going to do this? You know, music is about listening."
She replied: "I also hear it through my hands, through my arms, cheekbones, my scalp, my tummy, my chest, my legs and so on."
Thanks to rhythm and visuals, deaf and hard of hearing folks can be performers and patrons of musical arts. In the next few years, D-PAN (Deaf Performing Arts Network) plans to shoot 100 ASL-interpreted pop songs.
Are you Deaf or Hard of Hearing and enjoy music? Beethoven would be proud!
To learn more about Evelyn Glennie and Sean Forbes, visit their websites to see what they've been up to.
Tags
Comment Policy
We're aware that issues facing the Deaf, Deaf-Blind, and Hard of Hearing Community can become quite passionate and divided. What can we say, we're a group of passionate people! While we fully support a community full of passion, we also require that comments are respectful. We think negative attitudes and disrespect are a waste of everyone's time and energy. This doesn't mean you can't disagree with people, you just need to do it respectfully. We reserve the right to delete or edit any comments we feel are judgmental, rude, or of attacking nature.