ridicuLIST: All Deaf People Are Inspiration Porn
Posted by: Staff Writer on Aug. 13, 2014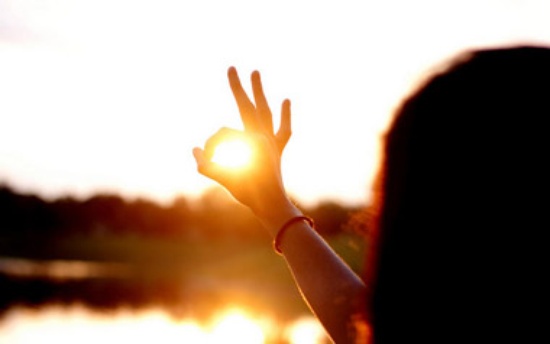 Do you have less-than-"perfect" hearing? Then, somewhere along your journey in this hearing-centric world, you may have received comments like these: "You're so inspirational to live with this disability. I can't imagine how I would do it." Or "You're deaf? Goodness, you seem to be doing so well in spite of it."
While the praise is well intended, Stella Young says much of it is part of a growing social media movement called "inspiration porn" (complete with photo memes galore): "They objectify one group of people for the benefit of another group of people. So in this case, we're objectifying disabled people for the benefit of non-disabled people. The purpose of these images is to inspire you, to motivate you, so that we can look at them and think, 'Well, however bad my life is, it could be worse. I could be that person,'" she said in her "I'm not your inspiration, thank you very much" TED talk.
As an Australian comedian, journalist and disability advocate who was born disabled with osteogenesis imperfecta, Young knows a lot about inspiration porn. She's been subjected to the "role model" role her entire life - and not always willingly.
And what of the unicorns-and-glitter quote that "the only disability in life is a bad attitude"? That's not going to fly with Young, either: Just as no amount of smiling at a flight of stairs has ever made it turn into a ramp, "smiling at a television screen isn't going to make closed captions appear for people who are deaf."
She subscribes to the social model of disability tells us that we are "more disabled by the society we live in than by our bodies and our diagnoses."
So what do we do to get more ramps, more Braille, more captions, and more empathy (and less misguided inspiration) into a disabling society?
Indeed, smiling isn't what got the FCC to finally mandate captions on Internet videos, nor is it what finally allowed deaf truck drivers to earn their full Commercial Driver's License.
From protests to lawsuits, from advocacy to writing consumer reviews, creating a #deaffriendly world requires much more than simply meeting a definition of disability in the first place.
Tags
Comment Policy
We're aware that issues facing the Deaf, Deaf-Blind, and Hard of Hearing Community can become quite passionate and divided. What can we say, we're a group of passionate people! While we fully support a community full of passion, we also require that comments are respectful. We think negative attitudes and disrespect are a waste of everyone's time and energy. This doesn't mean you can't disagree with people, you just need to do it respectfully. We reserve the right to delete or edit any comments we feel are judgmental, rude, or of attacking nature.