Get Ready, Get Set ... deafREVIEW Launches In California!
Posted by: Staff Writer on Oct. 7, 2012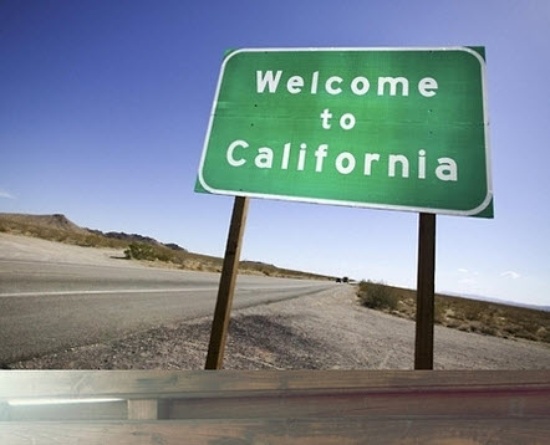 "California Here I Come" is not just an Al Johnson song – it's deafREVIEW's next mission. Today, with the click of a button, we're heading to the sun-kissed land of Hollywood, The Grateful Dead and Route 66. Starting today, residents of San Francisco, Fremont, San Diego, Los Angeles, and surrounding areas can share their opinions about the deaf-friendliness of businesses they frequent.
So far, we've got a good head start: 30 business reviews from deaf/HH Californians: Some positive, some critical (but constructive). Each and every one of them makes a huge difference in our mission to create a more deaf-friendly world.
To say creating a deaf-friendly world is a big endeavor is an understatement. There's power in numbers, and you, Californians, are connected to millions of local businesses and services daily. Some are big, some are small, some are deaf-friendly, and some are deaf-challenged. That's why "we're ready to open up our reviews to over 3 million deaf, deaf-blind and hard of hearing individuals in the state of California," said deafREVIEW CEO and founder Melissa "echo" Greenlee.
If you've been watching from afar, you may have already read Seattle reviewers' two cents. You've learned what makes us tick at a restaurant, at the doctor's office, or at the salon. Now that we're putting the Golden State on our map, it's up to you to put your consumer reviews on the accessibility radar!
"California is home to California School for the Deaf (CSD) - Fremont, California School for the Deaf (CSD) - Riverside, California State University Northridge (CSUN) and many other schools and organizations, which adds up to a very large and vibrant deaf and hard of hearing community," says Greenlee. If there is demand from the state capital, Sacramento, we encourage your input.
All that amounts to a large "deaf footprint," and that means lots of local businesses that may or may not be prepared to handle the traffic.
Last month, deafREVIEW® received the supplemental register mark from the United States Patent and Trademark Office (USPTO), further solidifying our growing brand as we get ready to expand further to other cities. Be sure to look out for our logo not just in Washington or California, but others in the future.
Ready to Review? A Tip Sheet
Based on hundreds of reviews from our Seattle folks, we picked up a few dominant themes in reviews. Californians, you may want to use these as a guide for thinking about how to write you reviews.
Improve the Lighting: This sounds ironic since California gets sunlight year-round. But come evening time, some restaurants mistake "dim" for "intimate and romantic." That's something a deaf/HH patron would be hard-pressed to agree with while trying to see the hands and faces of their friends!

Pen and Paper: Sure, you live right in (or near) Silicon Valley and everyone is wired (or wireless). But when someone at a business whips out a pen and paper, it signals a genuine motivation and emotional readiness to remove the communication barrier.

Hands-On Service. With all the deaf schools in California, you can expect there to also be lots of CODAs, interpreters, and allied members of Golden State's Deaf Community. We're expecting that a strong community like this has lots of waitresses, business owners, and so forth who know a bit of sign language. What an opportunity to celebrate their deaf-friendliness, one deafREVIEW at a time.
"We must come together in the community to educate businesses. Reviewing businesses on their deaf friendliness or lack thereof is the secret sauce that will create change on a much larger scale than one person can do alone," said Greenlee.
Californians, will you join the momentum that's underway? Go ahead and submit your first review on www.deafreview.com. Best of luck, and happy reviewing!
Tags
Comment Policy
We're aware that issues facing the Deaf, Deaf-Blind, and Hard of Hearing Community can become quite passionate and divided. What can we say, we're a group of passionate people! While we fully support a community full of passion, we also require that comments are respectful. We think negative attitudes and disrespect are a waste of everyone's time and energy. This doesn't mean you can't disagree with people, you just need to do it respectfully. We reserve the right to delete or edit any comments we feel are judgmental, rude, or of attacking nature.