Deaf Consumers: 7 Tips For Placing a Video Relay Call
Posted by: Staff Writer on Sept. 16, 2013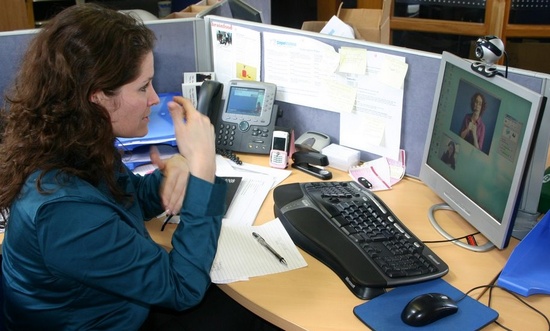 The explosion of Video Relay Services (VRS) in the last 13 years has brought an unexpected boom to the deaf community. Prior to VRS, our economic position in the world was barely visible. Since then, Video Relay Services have undergone many changes. With all technological advances, there is a learning curve. Here we provide seven tips help your VRS call go smoothly.
Background
The Federal Communications Commission (FCC) is responsible for overseeing VRS operations. The FCC regulates and maintains control over how deaf and hard of hearing customers may use VRS. If you don't like a rule or policy, it likely wasn't the VRS providers' decision.
In 2011, the FCC rolled out a new certification process, which disqualified most VRS providers from operating. Currently, there are just six VRS providers under the new FCC certification (including provisional). They are: Sorenson, Purple, ZVRS, CAAG, Global VRS and Convo.  Due to the huge reduction of VRS providers available, you may have noticed increased competitive behavior among them. Just like any business, there is a strong need to gain customer loyalty.
7 Consumer Tips
1.  VR interpreters are required to interpret everything they hear.  We all experience that annoying and often lengthy computer automated option such as, press 1 for... press 2 for… press 3 for… which must be interpreted. There is no option to skip the interpretation.  Let's hope your interpreter doesn't have too much lag time, which can result in the interpreter having to call back and going through the same procedure all over again once you've selected your option. TIP: Take advantage of the first few moments when you connect with your VR interpreter. This is a good time to share some details such as who are you calling, what your name is, and if there are any important details such as your credit card or telephone numbers that the VR interpreter will need to know.
2.  VR interpreters are often caught between their role as language translators and cultural mediators and their role as required by the FCC. In the FCC's eyes, VR interpreting is a mechanical process. The interpreter is there to translate one language to another. The interpreter is not there to interact with their caller. They are not encouraged to chat with their deaf callers, even during downtime while the call is on hold. Unfortunately, we cannot get to know our VR interpreters or explore their community connections on the job. TIP: Don't expect personal chit chat. Focus on the business at hand.
3.  You can ask interpreters not to announce themselves as an interpreter.  This may be helpful when you're making a quick call to a store to ask what their hours are or where they are located. But beware, once you've asked the interpreter not to announce themselves, they can't do so until they are given permission. In addition, if there is a miscommunication, the interpreter cannot explain that they're interpreting or work to resolve any misunderstandings that might come up. Tip: If you make a call and request that the interpreter not announce themselves, you may want to choose an interpreter who is the same gender as yourself to help ensure secure transitions at banks and other businesses go smoothly.
4.  You can change interpreters at any time, and for any reason.  It happens. Sometimes the interpreter is someone you know personally, and you're not comfortable with them interpreting for you.  At other times, you'd prefer an interpreter of a specific gender. Or their style of signing is not clear to you. Tip: If you want to switch over to another interpreter, simply ask the interpreter to switch to another interpreter and express your preference if you have one.  
5.  Once you've made contact with the VR interpreter, you must stay within sight of the interpreter.  The interpreter is required to connect with a voice caller within 2 minutes after the call begins. If you are on hold longer than 5 minutes, the VR interpreter is required to get a response from you. If you do not respond, the interpreter is required to disconnect the call. TIP: Don't risk being hung up on by the VR interpreter. Stay engaged, pay attention to what's going on, and conduct business quickly and effectively. If for some reason you need to leave the room, take a moment to communicate to the VR interpreter, and make it quick.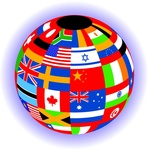 6.  You can make or receive international calls using VRS. Your cousin from Brazil can call you using VRS and you can call him. The FCC allows you to make calls in and out of the USA. However, this doesn't apply to point to point calls (when you call your deaf/hh friend directly). If you are travelling abroad, the rules change. You need to pre-register with your preferred VRS provider to let them know the dates you are travelling abroad. Many video relay services now provide this service, such as Purple, CAAG, and Convo. Check with your preferred VRS provider to see if they allow for international calls while travelling abroad. Tip: Be sure you're registered with your preferred video relay services before you leave the country, so you're set and ready to call.
7.   If you're not satisfied with your VRS call – file a complaint. If you face problems with getting a business or a caller to comply with your requests to use VRS service, you may file a complaint through the FCC website at http://www.fcc.gov/complaints. If the problem is the VRS interpreter, contact the VRS provider directly.  FCC has provided a handy list of contact points you may use. TIP: If you have had a negative experience, be sure to write down the number of the interpreter that you communicated with.
You may be considering placing your first video relay call or you may be a seasoned pro. Regardless of your experience with video relay, it helps us all to be familiar with the rules of VRS. But, remember, understanding the rules of VRS is only half the challenge. The other very important aspect is the interaction you have with the hearing caller. If it appears that the person you are calling has never received a video relay call, take a few moments to acknowledge their newness to the situation in a patient and friendly tone. This will set the stage for a more cooperative interaction. A little patience and understanding goes a long way!
*Special thanks to Convo for their help with this article. 
Tags
Comment Policy
We're aware that issues facing the Deaf, Deaf-Blind, and Hard of Hearing Community can become quite passionate and divided. What can we say, we're a group of passionate people! While we fully support a community full of passion, we also require that comments are respectful. We think negative attitudes and disrespect are a waste of everyone's time and energy. This doesn't mean you can't disagree with people, you just need to do it respectfully. We reserve the right to delete or edit any comments we feel are judgmental, rude, or of attacking nature.