BEST OF 2018: An Ode to Deaf-Friendly Business Standouts
Posted by: Staff Writer on Dec. 30, 2018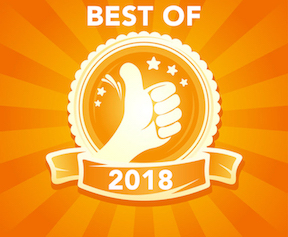 Ever seen your favorite business suddenly take a nosedive? In a fast-changing world, the best deaf-friendly businesses aren't one-hit wonders. They continue being ah-mazing, even with new management, product changes, or when a new chef changes your favorite dish.
That's because the best deaf-friendly businesses have solid fundamentals for excelling year after year. Their values endure, no matter what else changes.
In 2018, we saw this phenomenon: Enduring #deaffriendly qualities that won't quit whether it's 1998 or 2018.
Ranked by number of reviews and weighted by positive reviews and stars earned, here are three of the top deaf-friendly businesses in 2018. 
.
JULIA DAMON'S MAGICAL MYSTICAL MASSAGE TOUR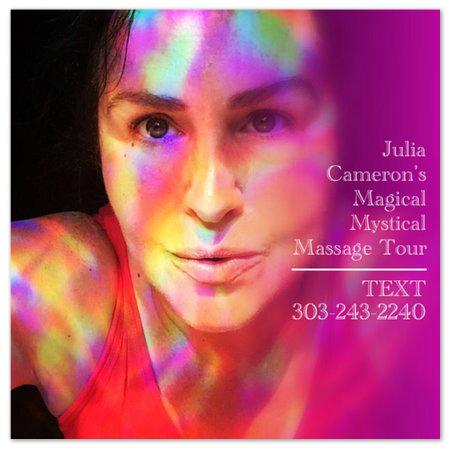 The Meryl Streep of deaf-friendly businesses has done it again. Racking up wins like the 21-time Academy Award nominee, Julia Damon's Magical Mystical Massage Tour has more than earned our version of the little golden statuette.
Damon's healing hands have kneaded tough knots in the past year alone. She received not one, not two, but eleven new reviews, and they're glowing as her clients are after a session.
Moonrise Acupuncture described it best: "Imagine if the swirling cosmos could cradle you and care for you with oils and intuition. That is what a massage with Cam is like."
Another reviewers just logged a 50th session. You read that right: Fifty massage/bodywork sessions. But don't think self-care is a luxury you can't afford: Dameron is "impeccably credentialed in different massage styles at reasonable prices," her repeat client reports.
We won't tell you to cut treats and hit the gym. But we'll echo reviewer April B.: "I believe everyone should get a massage at a regular schedule like a person goes to the dentist every 6 months."
Mystical, magical, and so practical. Get this tour on your resolutions already.
CREPE CRAZY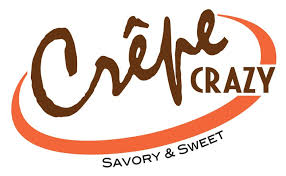 Move over, low-carb diets. In 2019, we resolve to eat decadently … at Crepe Crazy, that is.
Living as a deaf person, other senses - such as taste - are heightened. Food is the way to many a deaf person's heart. Crepe Crazy, a Deaf-owned business, won many hearts in this past year. Reviewers are varied about their favorites: One swears by the brie and apricot, another loves the lemon zest dust, and our own Elite reviewer Kate dished over the cinnamon sugar crepes.
One thing they all have in common: The joy of ordering a crepe in their own language. Crepe Crazy has won over hungry hearing patrons, too.
"My hearing sister was able to order drinks/food for her husband and herself with no issues," reported one reviewer. "The Deaf person who took our order was friendly and skilled with accommodating to our different levels of signing skills."
"Not only is it super cool to see hearing people get the 'Deaf' experience, but the service is warm, and very welcoming," raved Melissa Elmira Yingst, who stops by Crepe Crazy during trips to Austin, TX.
Now that's a foodie experience we can get behind, 365 days a year.
TURTLE HEART COACHING & RETREATS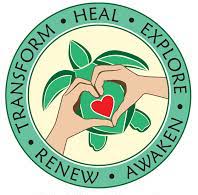 The end of the year comes with baggage and resolutions. But what if we could actually make enduring changes this time around? There's a deaf-friendly way to start the year 2019 with clarity and a plan, thanks to Turtle Heart Coaching & Retreats.
Need self-love and self-care? Under the masterful facilitation of LaRonda Zupp, this is the place to learn those tools. Need Clarity of Purpose? Get crystal-clear clarity with life coaching sessions utilizing Skype or Facetime. Navigating life changes? Find inner direction at a retreat, which is held in variety of locations around the U.S.
Don't be fooled by its name, either. As reviewer NW put it: "She lets you move at your own pace. She creates a safe place in which you can slow down and just be."
No matter what brings you to Turtle Heart Coaching & Retreats, there's something for everyone.
Some come to embrace sisterhood. Some are at a career crossroads, aiming for a Purpose Clarity Statement and "eagle eyed focus" on goals and values. For others, it's art therapy at the Sisterhood Playshop, a retreat awash in red and pink colors.
As one reviewer put it, it's "a simple and beautiful antidote to modern busy life."
With the chaos of 2018 in the rear-view mirror, we need antidotes more than ever.
BRING IT ON....2019!
From politics to stock market volatility, 2019 is opening with lots of questions. We're not Nostradamus, so we can't predict the next 365 days. But one thing is certain: Our favorite deaf-friendly establishments will continue to nurture us, even as they evolve.
And because every good business will challenge itself to grow each year, writing reviews helps spread the word. Already reviewed a store years ago, and discovered they just added a deaf-friendly feature? Tell the world about it!
Let's make 2019 radically deaf-friendly, one review at a time.



Tags
Comment Policy
We're aware that issues facing the Deaf, Deaf-Blind, and Hard of Hearing Community can become quite passionate and divided. What can we say, we're a group of passionate people! While we fully support a community full of passion, we also require that comments are respectful. We think negative attitudes and disrespect are a waste of everyone's time and energy. This doesn't mean you can't disagree with people, you just need to do it respectfully. We reserve the right to delete or edit any comments we feel are judgmental, rude, or of attacking nature.