500 Reviews Later: We're Halfway to our Goal!
Posted by: Staff Writer on April 22, 2013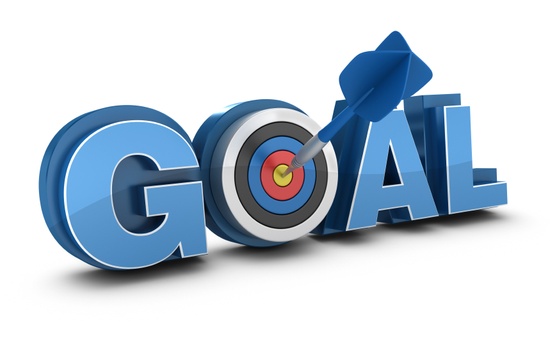 Fresh after our East Coast launch, deafREVIEW hit its second milestone last week – 500 business reviews since our launch in Seattle. Chalk it up to the combined powers of our awesome West and East Coast reviewers.
Whether you wrote the 15th or 500th review, your reviews are the heart and soul of this site. To those who helped us reach the halfway mark, we salute you!

Calling all "review virgins": NOW is a great time to write your first one! It just takes a few minutes. Even fast-jaywalkin', fast-signin' New Yorkers agree it's efficient.

Just ask Guthrie Nutter, our new Review Coordinator for New York City.

"New Yorkers are notoriously busy, and sometimes we can't get to see each other enough," explained Nutter. "This is a great way to share information from the comfort of our own computers!"

Since the launch made our deafREVIEW platform available in metropolitan New York City, Rochester, NY, and Washington, D.C., Nutter has written 12 reviews about various businesses around the Big Apple ... as well as Seattle, a city he visits frequently.

His first review was about the Seattle-based Byzantion (a 4-star rating), and he's been plugging in NYC reviews in recent weeks. Before deafREVIEW existed, founder and CEO Melissa "echo" Greenlee tried inking her opinions on other review sites (like Yelp!).

The "one-size-fits-all" approach on Yelp didn't work for her.

"I always struggled with writing reviews that appealed to the hearing community," says Greenlee. "Being that my particular needs are so different from the average hearing person, I never felt my reviews were helping anyone other than the business I was reviewing."

Nutter, who is active in the Deaf Community as an actor and teacher, highlights the specific things that businesses do to become a surefire (Deaf) crowd-pleaser. He points out observations that may never have occurred to us before:

While you wait, their pagers vibrate! "Some of (the staff) sign, and have taken my ASL classes. Their dental staff will use manual symbols (open/close mouth, etc.) and will remove their masks to make sure I can lipread them. The pharmacy offers a vibrating pager so you can be notified when your Rx order is completed and ready for pick-up." - about Callen-Lorde Community Health Center

They sign (without being prompted): "After being in this store for the first time in August 2008, the first sales associate came up to me and immediately started signing. This sealed the deal." - about the Apple Store

Budget-friendly products for the Deaf Community: "This clinic is affiliated with a hospital; which means they can charge less for new hearing aids at wholesale prices, instead of expensive retail rates." – about New York Eye & Ear Infirmary
We love these kind of scoops, because they give us the reassuring "green light" to try out a business we may not have had confidence to patronize before. In this economy, who wants to waste a few bucks on a bad business?

"When I read a shining review on a business, you bet I am there the next week checking it out," Greenlee said. "In almost every instance, I have received the same deaf-friendly service as the reviewer who wrote the post regardless if it was a different person who helped me."

Of course, the world is not fully Deaf-friendly yet, and that means we've encountered some bad apples in the Big Apple, Rochester, and D.C. along the way ... such as a famous museum that hires unqualified interpreters, citing "cost issues" as an excuse.

So, of all the 500 reviews posted so far, what are the common themes of 5-star deafREVIEW establishments?
ASL Interpreters: I give it 5 stars because it provides scholarship to students who cannot afford training, childcare for mothers who can continue training, and ASL interpreting for Deaf students to train more!" – about Seven Star Women's Kung Fu
They learn ASL: One of the baristas is learning ASL at North Seattle Community College - about 5 to 10 minute drive from JBC." – about Jewel Box Café

They text you: "She would text me if my orders are ready to pick up or have a question for me. How cool is that??" – about Fedex Office Print and Ship Center

They close-caption their TVs: "Great drinks and hot dogs! Oh, and they have TVs with closed caption everywhere! – about Auto Battery/PO Dog

Educate, educate, educate

You wouldn't let your best friend fly to a new city and waste time and money eating a restaurant that served appalling food (with awful service), would you? That's what deafREVIEW is about - educating your comrades within the Community, about hits and misses.

But we don't live in a bubble, and these reviews are also about educating the businesses who serve us.

Michael Cooper, a deafREVIEWer and former New Yorker, explained it beautifully:

"One-eighths of the entire U.S. population alone lives in the greater NYC Metro. Can you imagine the infinite opportunities to educate hearing people about Deaf needs in the Greater NYC Metro through deafREVIEW?"

Think about every one of the advances we've had as a minority group: Captioning, the ADA, and more. None of these came out of thin air. They come from complaints, wish lists, and "what if" conversations. Most importantly, they also come from public praise: We found that a majority of our 500 reviews have actually been positive.

BazaarVoice.com reports that 85 percent of reviews are positive. So the odds are that your review will be a positive one!

Can't find a business that you want to review? It's not you, it's us.

Some businesses have yet to be plugged into an API which verifies all our business listings. If this happens to you, just email us at info@deafreview.com so we can enter it promptly. We'll let you know ASAP once that business is available on our site. Thanks for your patience and in the meantime, we look forward to reading your deafREVIEWs!
Tags
Comment Policy
We're aware that issues facing the Deaf, Deaf-Blind, and Hard of Hearing Community can become quite passionate and divided. What can we say, we're a group of passionate people! While we fully support a community full of passion, we also require that comments are respectful. We think negative attitudes and disrespect are a waste of everyone's time and energy. This doesn't mean you can't disagree with people, you just need to do it respectfully. We reserve the right to delete or edit any comments we feel are judgmental, rude, or of attacking nature.