Share the Love for a Deaf-Friendly Business
Posted by: Staff Writer on Feb. 14, 2018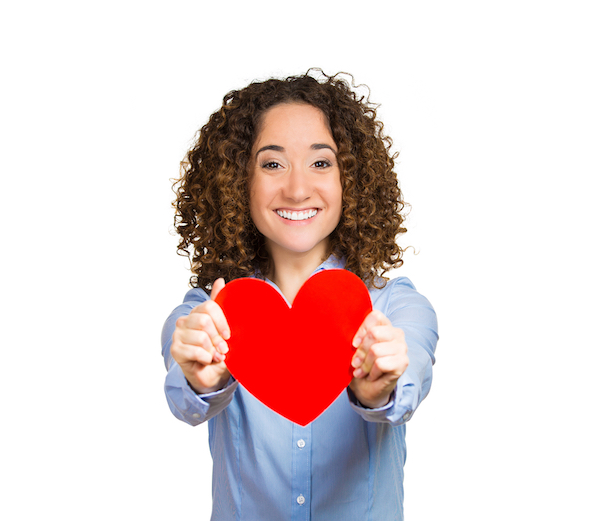 There's enough variations of love to pack into February's short-but-sweet 28 days. One sometimes forgotten: : Biz-entines. There are millions of businesses listed on deaffriendly's platform, and over 3,000 reviews written to date. From shopping mom-and-pop businesses to large corporate chains, you're giving countless businesses a loving gesture with every dollar you spend.
This month, kick your amour up a notch: Write a review! Like a modern-day love letter to the businesses that sustain and inspire you, reviews give them as much of a boost as your patronage. From increasing their visibility online (think: SEO, and better placements on search engines) or inspiring other deaf and hard of hearing clientele to use their services, the value is priceless.
Shout out your date-night favorites
You might have a cherished masseuse and body works pro for self-love or couples massage (like Julia Cameron's Mystical Massage Tour, a perennial favorite!), a favorite chocolatier (like Theo's chocolate) that supplies sweets for your sweet. Or how about scores of well-lit, impeccably serviced restaurants for that magical anniversary dinner?
And let's not forget the valuable business categories that help strengthen the ties that bond (such as this Seattle-based relationship-counseling workshop that allowed preferred interpreters).
There's no easier or more powerful way to sign "ILY" to your favorite businesses than to write reviews about how they've helped your relationships thrive.
Pump up the positive reinforcement
Everyone has a different love language: A home-cooked meal, a dozen sweets, a back rub, roses … or a dozen glowing #deaffriendly reviews.
But you don't need to write twelve, and it can be constructive criticism. One thoughtful review can make all the difference in completing a virtuous cycle: As some of our reviewers have described, remembering an employee name tag to shout-out their use of sign language or efforts to go the extra mile (such as bringing out the food instead of shouting out your name) makes businesses all the more motivated to enforce and encourage such behaviors.
Make a big impact, for small businesses
As you may guess from employee churn or your favorite joint suddenly closing its doors, being a business owner is tough! Many hard-working individuals stake their lives on these enterprises--including those that put in the extra effort to be #deaffriendly.
In 2010, there were nearly 28 million small businesses. While headlines about the big corporations (about 18,500 in the U.S. have at least 500 employees) filing bankruptcy are front-and-center, less obvious is what's happening at cherished hole-in-the-wall joints or the longtime neighborhood business.
For a small business with limited advertising budgets, the magic of word-of-mouth and reviews is priceless. You have the power to evangelize their amazing goods and services.
Help your favorite business earn a deaf-friendly certification
There's a number of ways a business can earn bona fide Deaf-Friendly Certified Business status (a storefront decal and HTML-compatible link badges). Many are driven by their own efforts, such as our customer service trainings.
But earning this status relies on another important factor that depends on you -- the clientele, the customer, the patient, the patron, the devoted evangelist: Earning a high number of deaf-friendly reviews!
The Pareto Principle: 80% of deaffriendly reviews are positive
While deaffriendly has changed in so many ways since launching six years ago, one statistic still holds true. No matter what year it is or what kind of business listings have been added, a whopping four out of five reviews remain positive.
Go ahead, dole out that 4- or 5-star review. It's good for a business' soul -- and for yours. Visit here to write your first, twelfth, or hundredth review.
Want to learn more about our review platform or send us suggestions? Check out the deaffriendly Help Desk and send us a support ticket!
.
We also feel the love each time you visit our platform and write a review
Tags
Comment Policy
We're aware that issues facing the Deaf, Deaf-Blind, and Hard of Hearing Community can become quite passionate and divided. What can we say, we're a group of passionate people! While we fully support a community full of passion, we also require that comments are respectful. We think negative attitudes and disrespect are a waste of everyone's time and energy. This doesn't mean you can't disagree with people, you just need to do it respectfully. We reserve the right to delete or edit any comments we feel are judgmental, rude, or of attacking nature.
Reviews by Advocates & Champions