Interpreting Industry Insights: A challenging climate
Posted by: Staff Writer on Dec. 15, 2015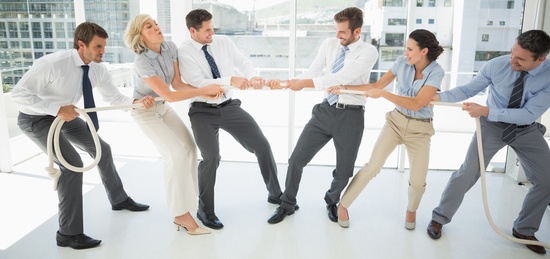 The interpreting field is a dynamic one, growing and evolving. This can be most dramatically seen with the creation of Linguabee by Deaf founders Chad Taylor and Patrick Boudreault and Vineya by Communication Services for the Deaf which challenged the old interpreting agency model by connecting consumers and interpreters directly, eliminating the broker - the traditional interpreting agency.
The changes and challenges in the industry has fueled the explosive popularity of Street Leverage,  a think tank founded by a certified sign language interpreter and CODA Brandon Arthur, which "endeavors to spotlight interpreters and industry stakeholders who courageously share their ideas and perspectives in an effort to rethink the way we understand, practice, and tell the story of the sign language interpreter."
At deaffriendly.com we are well aware of the challenges and changes in the interpreting field; we hear firsthand from Deaf consumers their experiences with interpreters, the interpreting field, and interpreting agencies. More and more lately we have witnessed an increase in awareness, sophistication and concern by the Deaf community regarding the rise in spoken language agencies become increasingly more popular to businesses, often to the disadvantage of the field itself and to the Deaf consumers, which we are passionately invested in.  
We've had our own direct experiences with LP Connect, a general language agency based out of Southern California. We expressed our concerns about a general spoken language agency certifying businesses as #deaffriendly. You can watch our vlog about it here.
We reached out to Street Leverage, and Brandon Arthur in particular, to ask for perspective into the field and these trends.
Arthur has extensive experience in the field of interpreting which spans from working in a small agency as a Director of Business Development and Marketing, to founding Visual Language Interpreting and running it for a decade, then working for Purple for seven years, and now currently working for Access Interpreting as Vice President of Marketing in Washington, DC. Throughout his extensive experience he has witnessed many of the trends and changes the interpreting field has seen the last two decades.
Arthur shares some thoughts, acknowledging both the concerns from Deaf consumers as well as the struggles of ASL interpreting agencies- that both interpreters and the Deaf community have less and less access to decision makers when larger interpreting agencies are providing ASL interpreting services and spoken languages in particular are competing heavily with specialized, ASL-only agencies. Right now a lot of the decision makers, especially at larger agencies are hearing and sometimes non-signers.
Arthur points out today interpreting agencies are operating in a challenging business environment. The old business model is rapidly undergoing changes. The desire of consumers to connect directly, save costs, and buy only what they wish to purchase and nothing more is a clear example of how demand changes the way supply is met. This is the business climate in which companies such as Linguabee and Vineya, which can be compared to other shared economy companies such as Uber and Airbnb, are providing an attractive service - direct to consumer service, a need that has been previously unmet.  The result is a powerful challenge to the old guard, where nothing is business as usual.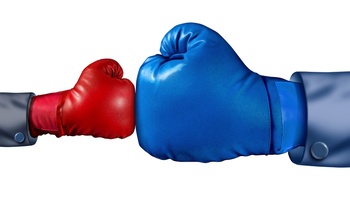 Such a shift in the way business is done means interpreting agencies, especially old school, smaller, niche ASL agencies that are often run by interpreters who become business owners by default but not by training or profession, are scrambling to adapt.
This is where larger, more sophisticated spoken language agencies are stepping in, and noticing opportunities, and they are nimbly providing solutions to changing market demands. They are competing with sophistication and sometimes with aggressive marketing techniques. With their larger numbers, their established infrastructures, and access to more resources  they are capitalizing and maximizing on the opportunities in the market and are outpacing smaller, ASL niche agencies.The result has been general language agencies agreeing to waive long held industry standards such as a two hour minimums, and a 48 hour cancellation policy, substantially lower rates, and a proliferation in hiring uncertified interpreters.
We find this to be more than concerning, it is alarming. The need to create sustainable, humane working conditions for interpreters is directly tied to the quality of access and quality of life of Deaf consumers. New approaches, especially those taken outside of the community and led by hearing business owners looking to maximize profits in a community they are not directly involved often leads to exploitative business practices with harmful results. The company reaps the benefits but the Deaf consumer is always the one to pay. Further, agencies that are not Deaf-centered and community based run the risk of running afoul of Deaf community values and the community it serves, maybe not intentionally so, but without inherent checks and balances to correct the course it can go quickly astray.
Still, the industry is paying attention and beginning to address these concerns, and others.
Arthur points out, Street Leverage is hosting a three day event, Accelerate, January 29 -31 2016 in Arlington, VA to bring together owners, administrators, and decision makers from within the sign language interpreting industry. The website page describes the event's purpose, "to come together to network, build professional relationships, and acquire new skills in support of their organizations."  Arthur believes this is the first time, to his knowledge, that industry decision makers and interpreting agency owners will come together to begin the conversation.
As always, if you have a negative or positive consumer experience about an interpreting agency, including Linguabee or Vineya, be pro-active and write a review on www.deaffriendly.com. Reviews help businesses understand what they are doing right and correct what they are doing wrong.
Tags
Comment Policy
We're aware that issues facing the Deaf, Deaf-Blind, and Hard of Hearing Community can become quite passionate and divided. What can we say, we're a group of passionate people! While we fully support a community full of passion, we also require that comments are respectful. We think negative attitudes and disrespect are a waste of everyone's time and energy. This doesn't mean you can't disagree with people, you just need to do it respectfully. We reserve the right to delete or edit any comments we feel are judgmental, rude, or of attacking nature.