Founders Corner: The Long Path to Advocacy
Posted by: Staff Writer on July 29, 2015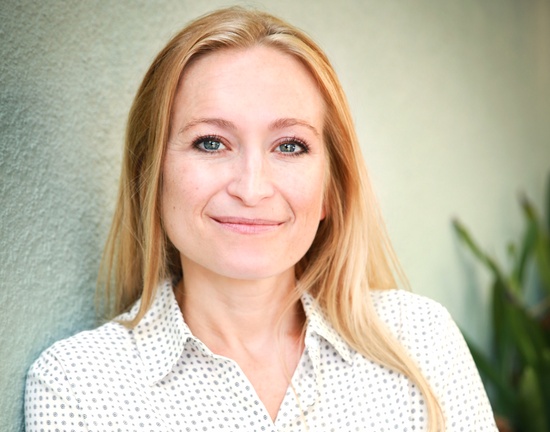 One of the most disempowering moments we experience as Deaf consumers is when we face relinquishing control over interpreters to those who don't know our needs, are driven by corporate profits, and serving personal interests. It requires a leap of faith, every time when we request an interpreter at an unfamiliar doctor's office or agency, in hopes they know how to secure an interpreter, that they use a reputable agency, and that the agency in turn uses qualified interpreters that fit our particular needs.
A few weeks ago, I was sitting at the table one morning with my baby daughter, in between emails and refills of coffee - calling local birth to three specialists, to confirm my upcoming appointment and verify an ASL interpreter had been secured.
This wasn't the first time I needed to request an interpreter when it came to my daughter, but it felt noticeably different. The appointment would take place in my home. It would concern sensitive medical information that wasn't widely known, that I didn't want widely known. Being someone fairly well known in my small, beloved community, I'm generally a private person, and someone who values confidentiality. I felt vulnerable and uncertain of what to expect.
And in rapid succession, three red flags raised my feeling of general nervousness to outright, pit-in-my-stomach, cringing dread.
1. The agency used a general language interpreting services instead of an ASL interpreting agency.
2. The name of the interpreter was unfamiliar to me.
3. A quick search on the online RID database showed they were in fact uncertified.
I was faced with a couple choices in that moment, as I looked over at my daughter playing in her high chair with her toys, babbling happily, catching my eye and smiling at me. Did I go ahead with the appointment with an unknown interpreter of indeterminate skill who was uncertified and therefore, has no responsibility to the Code of Professional Conduct, or did I cancel the appointment and inform them this wasn't going to work for me, and at bare minimum I needed a certified interpreter, ideally one on my preferred list.
With a sigh, I let the receptionist know we needed to reschedule. The appointment was too important and the information too sensitive to be botched by an uncertified interpreter. My own access, privacy and my daughter's well being comes first, always.
Sometimes self-advocacy, in the moment, means not getting what you want and need right away. Sometimes it means taking the time to educate others and to demand the quality you deserve, and not settle for second-rate services. It's hard, but each of these moments is a step forward towards creating a more deaf-friendly world and each deaf-challenged experience teaches me that we have so much more work to do, together.
.
.
The Founder's Corner is a regular, ongoing column featuring the words and insights of Melissa "echo" Greenlee, the founder and CEO of deaffriendly.com, sharing what it's like to live as a Deaf person facing deaf-friendly and deaf-challenged consume experiences while pursuing her vision to create a deaf-friendly world.
Tags
Comment Policy
We're aware that issues facing the Deaf, Deaf-Blind, and Hard of Hearing Community can become quite passionate and divided. What can we say, we're a group of passionate people! While we fully support a community full of passion, we also require that comments are respectful. We think negative attitudes and disrespect are a waste of everyone's time and energy. This doesn't mean you can't disagree with people, you just need to do it respectfully. We reserve the right to delete or edit any comments we feel are judgmental, rude, or of attacking nature.