Best Deaf-Friendly Businesses of 2016: The New Standard
Posted by: Staff Writer on Jan. 10, 2017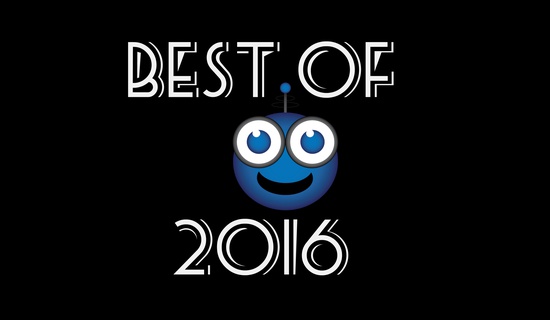 2016 saw Deaf people spotlighted everywhere in the media from Nyle DiMarco taking the world by storm, to staffers such as Leah Katz-Hernandez and Claudia Gordon in the White House, and Roberta "Bobbi" Cordano becoming the first female Deaf president of Gallaudet University.  
.

We also noticed the continued rise and use in deaf-friendly apps and technology like Glide, BeWarned, Ava and just about any business that created apps that allow for online ordering, payment and delivery, making interfacing with businesses a breeze these days.

This was also the year deaffriendly.com turned four and launched our Deaf Friendly Customer Service Training, training several businesses on how to provide deaf-friendly customer service, with pretty awesome results.  

Founder Melissa echo Greenlee states, "Our third-party reviews became the roadmap to describe what a deaf-friendly business looks like. Now, we help businesses figure out how to meet the standards of a deaf-friendly business. Using third-party reviews assures we uphold the Deaf community's values of, 'For Deaf, By Deaf'." But don't take our word for it, check out our reviewers' reviews and their Best of 2016 choices below.

.

Rachel's Ginger Beer is a locally-grown landmark with two retail locations in Seattle, one on 12th Avenue and the other in Post Alley at the world-famous Pike Place Market. They make alcohol-free ginger sodas in 7+ varieties, offering rgb-based cocktails, floats, and boozy floats. They are especially known for their frozen moscow mules which are a big hit in the summer, while hot toddies made with their blood orange ginger beer is a fantastic cold-weather treat. "We strive to be an inclusive, welcoming environment for everyone. We look forward to serving you!" Now that's a deaf-friendly attitude we can get behind.

It's worth noting Rachel's Ginger Beer was also the very first business to take our Deaf- Friendly Customer Service training. Doh Driver, store manager stated, "The training that deaffriendly provided was engaging, useful, and well-designed. Our staff were excited for the opportunity to communicate better with our Deaf customers, and our business has already seen the benefits of being more accessible to the Deaf and hard of hearing community." You can read all about it here.

Our reviewers have nothing but glowing praise for Rachel's Ginger Beer- their location, staff, food and beverage offerings all receive high marks from reviewers.

One reviewer, Crys Green emphasizes the flexible staff and her repeated deaf-friendly experiences:

"Food and environment aside, the staff are the real stars here. They're super friendly, flexible about communication (some sign, some gesture, some write back and forth) and always treat me like I'm their favorite customer.  I've had nothing but consistently deaf-friendly experiences here, no matter the day/time I go in or who is working. I tell all my friends about this place and they end up raving about it too."


StreetStreet's review mentions the ease in access:
"This is one of my favorite venues to visit. I gave my order in ASL and it was a flawless experience where I could enjoy my drinks without any barrier even after a couple of rounds. They took deaffriendly training and actually incorporated everything they learned."
Clearly having the right attitude, flexibility, a willingness to learn how to best serve all kinds of Deaf customers and treating Deaf customers like valuable patrons has resulted in a new favorite hotspot for Deaf customers in Seattle and has earned Rachel's Ginger Beer a solid place in our Best of 2016.



This year the National Association of the Deaf  conference was held in Phoenix, AZ and the official lodging site, The Renaissance Hotel, was well-prepared for the influx of conference attendees thanks to the Deaf-friendly Customer Service training their staff took beforehand. (You can watch news coverage by DTV about their training experience here.) The result were very-satisfied hotel guests who left several positive reviews on deaffriendly.com. The Renaissance Hotel went above and beyond the usual hospitality experience, making sure the entire experience for Deaf guests was deaf-friendly from the moment they walked in until they checked out. Reviewers noticed the front desk staff was flexible about communication and appreciated that interpreters were provided during check in. Some staff knew ASL or finger spelling and impressed several. Hotel staff took the time to make sure televisions in all the rooms, restaurants and bars had closed captions turned on. The real crowd pleaser seemed to be the ability to text concierge for assistance at any time.

One Reviewer stated "During each day of the conference, the employees, including the bartender, were constantly committed to being deaf-friendly and I could see firsthand how they rolled with various communication modes to accommodate each guest — with ease. This was by far the best customer service I ever received."

Deaf consumers are among the most loyal customers anywhere; MelissaElmira highlights her newly discovered loyalty and commitment to spreading the word about her deaf-friendly experience:
"I will definitely recommend this hotel to ANYONE that stays in the Phoenix area, and even as a Phoenix resident, I wouldn't mind going back for a staycation there. (Or to say HEY to any of the superfriendly hotel staff)"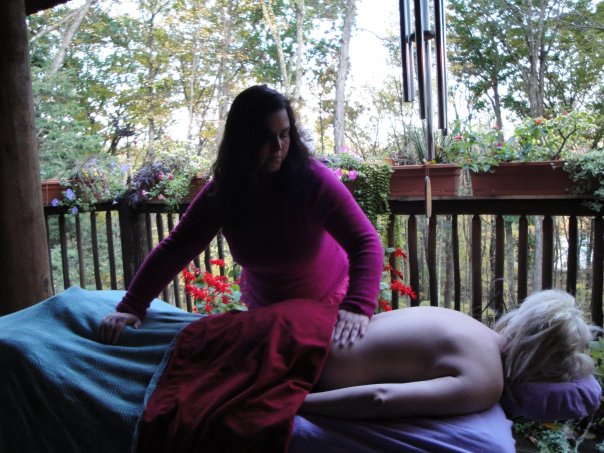 Last but certainly not least, with 28 glowing reviews from very satisfied customers, including seven new reviews this year, Julia Cameron's Magical Mystical Massage Tour is our reviewers favorite business to receive a deaf-friendly massage from.

Operating out of Longmont, CO she also travels all over the country, setting up shop wherever she goes and can be hired for special events and occasions.

Reviewer after reviewer are enthusiastic about the ease in access that comes from working with a professional Deaf massage therapist who signs. Reviewer Pia Marie states:
"And the fact Cam is Deaf, and signs-- AMAAAAZING! I was able to tell her exactly what I needed, how I liked it, if I was hot or cool, and all the other things that make a massage experience great. Hands down the best massage I've ever received!"

And she's not the only one- many reviews mention receiving the best massage they've ever had: Reviewer Rachel raves about Cam's skills,
"Cam is truly a CHAMP! I have been to other massage therapists over the years and no one is as wonderful as she is!!" 
When a business is accessible and provides top-notch service to Deaf consumers, word spreads like wildfire and business grows as a result- Deaf consumers flock to frequent them.



2017 AND BEYOND

Our reviewers are raising the bar and creating a new gold standard in what Deaf-friendly customer service really means. Deaf people everywhere are teaching businesses to go beyond just providing bare minimum access and challenging businesses to step up their game and see Deaf consumers for the valuable consumer niche they are, and businesses are responding positively.



Together, one review at a time, we can create a deaf-friendly world!
So, what are you waiting for? Join the movement - plug in a review on www.deaffriendly.com
Tags
Comment Policy
We're aware that issues facing the Deaf, Deaf-Blind, and Hard of Hearing Community can become quite passionate and divided. What can we say, we're a group of passionate people! While we fully support a community full of passion, we also require that comments are respectful. We think negative attitudes and disrespect are a waste of everyone's time and energy. This doesn't mean you can't disagree with people, you just need to do it respectfully. We reserve the right to delete or edit any comments we feel are judgmental, rude, or of attacking nature.