Throw a Deaf-Friendly Party Like A Pro
Posted by: Staff Writer on Dec. 6, 2016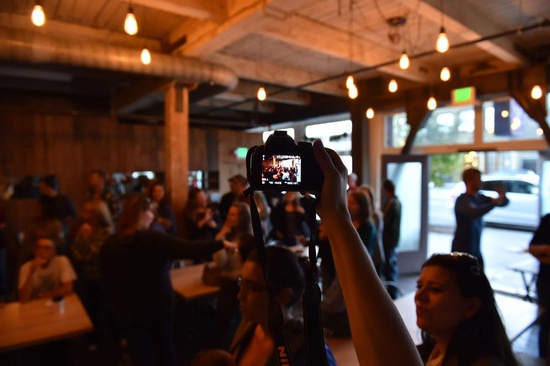 Back in the day, Deaf celebrations were typically hosted at local Deaf community centers and Deaf clubs. With Deaf community centers and Deaf clubs closing or dwindling down over the last two decades, Deaf people have still found ways to gather. The desire to gather and celebrate is as strong as ever, with parties being hosted in people's homes or creative venues with the same merriment and festivity shown in decades past.
.

We chatted with several talented party throwers and gathered our own tips for hosting killer deaf-friendly parties. With the winter months (prime party time) upon us, we want to share our favorite tips to help you throw down the best, most memorable bash.


Pick a venue, be creative & think outside of the box.
Instead of the usual stuffy conference room at a nonprofit, try something different. Maybe someone has a fabulous backyard with water features. Some dinnertime boat cruises are affordable to rent especially during the winter months. Check out local universities, libraries, park greenhouses, museums, beautifully designed public buildings, and restaurants to see if they have unique locations available for your party for an affordable cost. Never underestimate the power of location and ambience. You don't have to sacrifice quality for lack of funds.


Have a theme and be cohesive in unexpected ways.
Take your cues from the season, from current events, and don't be afraid to be a little bit extravagant or silly. You can have a glamorous New Year's Eve gold-themed party, a onesie animal pajama party, a steampunk costume birthday party, a TGIF party celebrate the end of the week party, etc. From invites, to costumes, from decorations to the names of your drinks- you can find lots of ways to weave your theme into your party.  


Divide and conquer tasks by assembling a team. 
Assign tasks according to each individual's skills and strengths. If someone is gifted at creating and displaying food, have them take over the appetizers. If another person is a talented baker, assign them the cupcakes or the elaborately hand-frosted cookies. Maybe someone has a reputation for taking stunning candid photos- have them capture the party on camera. Use the opportunity to support and promote Deaf owned businesses and talent. Give credit on photos, food with links to their websites, or FB business page. Don't forget to assign a set-up and clean up crew.


Set the tone with food and drinks.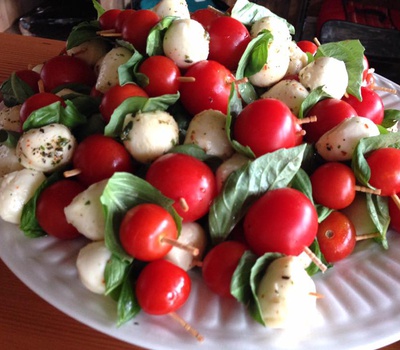 Keep in mind to have both alcoholic and nonalcoholic beverages, letting others know both will be present and available so people can make safe transportation decisions and decide if they wish to be around alcohol. If you're on a budget, a potluck can be elevated from the chips and veggie trays of the past to a classy (and more filling) affair. You can do this by assigning items in advance and by being as specific as you want. This way you avoid duplication and also maintain a cuisine or flavor profile. Whenever possible/whenever budget allows, use catering and food products by deaf-friendly businesses.


Mix it up by inviting a diverse group of people.
Multiple generations of Deaf people and different folks from different walks of life encourage diversity and interesting conversations. Nothing is more boring than talking to the same people you see all the time. Have some time set aside for storytelling, ask Deaf elders to share their experiences and stories during the party. Have the children practice their own ASL poem together and give a mini performance. Make your community stronger by being inclusive.


Use technology to your advantage.
Create a Facebook event page or use paperless post invitation for an extra touch of class, let others know in advance you'll be using a hashtag to make photo sharing easier. Do a fun themed photo shoot (Vogue magazine style) or the Mannequin challenge to share on social media.


Be mindful of lighting.
Lighting in the form of white fairy lights and candles for ambience works, while increasing visibility in the evening with areas of brighter light (such as the kitchen) for those who need/want more bright light. Many Deaf people will gravitate towards the kitchen for this reason alone. Others may prefer softer, more dim lighting for their vision needs.


Set up areas in advance to control the crowd and party flow.
Expect your kitchen will be the heart of the party, which means it can get overly crowded, especially if you need to move around to keep cooking. Give people an opportunity to take a breather, get fresh air and keep drinks cold, consider having your beverage station set up outside on the porch. Have separate areas for mingling, for taking photos (step up and greet style, or photo booth style), arts and crafts, and a kids area.


On that note don't forget the kids.
Set up a room for the kids to watch movies, make crafts, and be sure to put in a responsible team of at least two adults or teens whose job it is to provide constant supervision. Make sure the children are safe, supervised, and well fed/occupied with age appropriate activities. If there is a large amount of drinking, strongly consider making the party adult-only. Want to go the extra mile? Send out a list of willing and responsible babysitters with their rates ahead of time who are willing to watch multiple children off site so parents don't feel obligated to bring the children for adult-only time and can save some money by going in with other parents to split the cost.


Create a safe environment - take the keys when guests arrive.
Have places for people to sleep if they over consume alcohol. Be sure to hold one another accountable and offer assistance. Call uber for friends if they can't drive themselves home. Let people know you will prioritize safety in the invitations so everyone knows what to expect.

Here are some Deaf-owned and deaf-friendly businesses that can help you make your party extra deaf-friendly.



Party Resource List

Roomz Design - Party & Room Design
http://www.facebook.com/roomzdesigns

Daddy Ray's Gingerbread - taking preorders now for the holidays! Hurry! Orders sell out fast.

http://www.facebook.com/daddyraysgingerbread

http://www.daddyraysgingerbread.com/

Zetta Marie's Patisserie - Deaf-Friendly Bakery (Colorado)

http://www.facebook.com/ZettaMariesPatisserie

http://www.zettamarie.com/

Red Twine Baking Company

http://www.facebook.com/redtwinebakingcompany

Bake My Day
http://www.facebook.com/BakeMyDayMD
https://www.etsy.com/shop/PleaseBakeMyDay 

http://www.facebook.com/Grateful-Deaf-Brewing-445638242296657/
http://www.gratefuldeafbrewing.com/
http://www.facebook.com/DeafMansSauce  

Lochiel Brewing
http://www.facebook.com/lochielbrewing
http://www.lochielbrewing.com/

Agriturismo Fattoria LaMuraglia - Deaf owned Winery
http://www.facebook.com/AgriturismoFattoriaLaMuraglia 

http://www.fattorialamuraglia.it
T Shirts
http://www.facebook.com/route66promo

Catering
http://www.mozzeria.com/catering/
https://www.facebook.com/Mozzeria
Tags
Comment Policy
We're aware that issues facing the Deaf, Deaf-Blind, and Hard of Hearing Community can become quite passionate and divided. What can we say, we're a group of passionate people! While we fully support a community full of passion, we also require that comments are respectful. We think negative attitudes and disrespect are a waste of everyone's time and energy. This doesn't mean you can't disagree with people, you just need to do it respectfully. We reserve the right to delete or edit any comments we feel are judgmental, rude, or of attacking nature.