Social Media Storm: #HearingPrivilege and #DeafGain
Posted by: Staff Writer on Oct. 4, 2016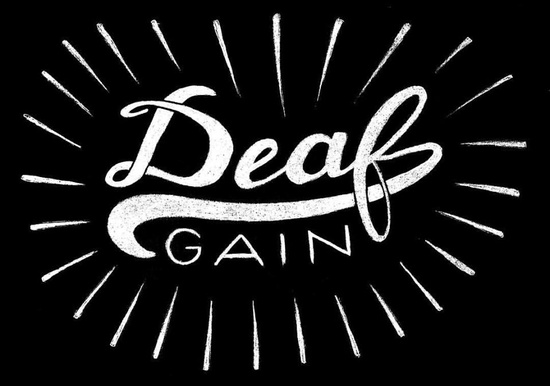 The recent social media campaign #HearingPrivilege and #DeafGain ran the last week of September which some in the Deaf community marked as Deaf Awareness Week. Both were enormously popular and showcased one of the ways social media is leveraged to spread awareness and create a catalyst for conversations and debate within the Deaf community.



Created by Professor Joseph Hill and his colleagues
from National Technical Institute for the Deaf for their interpreter training program students, the #HearingPrivilege project
ran on September 26th. A one-day public social media
event
its stated goals were to help people identify and unpack specific deeds, circumstances, situations and events that cause harm to and are oppressive for Deaf people.
The Facebook event page defined hearing privilege as "a
term for societal privileges that benefit people who have hearing abilities and those privileges are beyond reach for deaf and hard of hearing people in the same social, political, and economic circumstances."
The #HearingPrivilege social media campaign was wildly successful. Examples of the many kinds of privilege hearing people experience exploded across multiple social media channels including Facebook, Twitter, Instagram and Tumblr. Examples of #HearingPrivilege were posted beyond the scheduled day well into the rest of the week, sparking conversations that were exploratory, inspirational, and at times vigorous as the community wrestled with who could and who should post #HearingPrivilege posts- Deaf people or hearing people and the role hearing people have in entering such conversations as allies and as interpreters.
#HearingPrivilege
Being able to attend your parent's oncology appointment to hear they are diagnosed with cancer.
#

HearingPrivilege
is being able to easily have close and meaningful relationships with your extended family members (like aunts/uncles and cousins) because communication is not an issue.
#

HearingPrivilege
is not being viewed as expensive because you need interpreters
.



The next day posts of #DeafGain followed suit as a companion piece to #HearingPrivilege as a way to demonstrate to the world how Deaf people contribute to the betterment of humanity and challenge and reframe the narrative that Deafness is a deficit.
Today I'd like to talk a little about
#
DeafGain
.
Every new place I've ever been, from the hills of Northern California, a ferry between the Greek Islands, small towns all across the United States, the village square in the Peruvian Amazon, or playing tennis in Italy, whenever I meet another deaf person... I'm at home. There's a shared sense of home and community. Across the world. Beyond language barriers. This is #DeafGain.


Other's contributed to the campaign using artwork such as the one above of Deaf Gain by Deaf artist Jena Floyd on her Facebook and Instagram account.
Another example is the one posted by

Deaf Action Center Texas on their Facebook page.



It has been picked up by mainstream online media outlets such as

Huffington Post, Buzzfeed

, and

The Goodwill Project
Tags
Comment Policy
We're aware that issues facing the Deaf, Deaf-Blind, and Hard of Hearing Community can become quite passionate and divided. What can we say, we're a group of passionate people! While we fully support a community full of passion, we also require that comments are respectful. We think negative attitudes and disrespect are a waste of everyone's time and energy. This doesn't mean you can't disagree with people, you just need to do it respectfully. We reserve the right to delete or edit any comments we feel are judgmental, rude, or of attacking nature.