Facebook, Twitter, Etc: Make Your Ad Management Deaf-Friendly!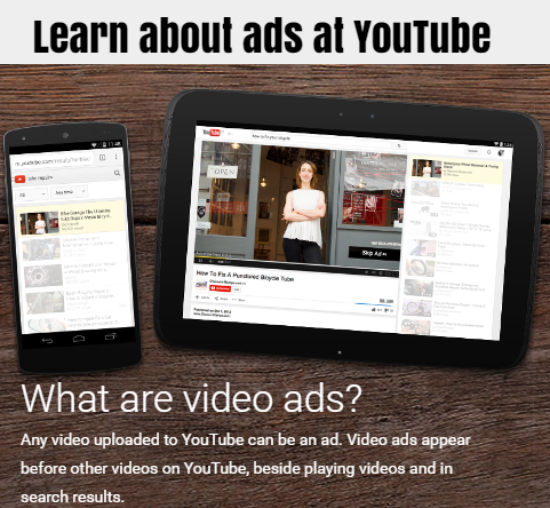 Deaf businesses have been booming, so much that there has been local and nationwide news coverage. This is thanks to technology making it easier to communicate, run a business, and attract customers. On the flip side, as technology use expands, new barriers are emerging for Deaf business owners. In particular, social media advertising solutions are not deaf-friendly.
On popular social media sites, keyword bidding is an affordable way to advertise to specific target audiences based on their language, interests, or location.
But language that targets the Deaf community, like "American Sign Language" cannot be targeted on these sites, creating an economical disadvantage and yet another barrier to achieving success as a Deaf business owner. It also creates a barrier for any business who want to advertise their services to Deaf people whose primary language is American Sign Language.
Who Has Sign Language Options?
YouTube is leading the way and is the only one that offers the ability to advertise in sign language, and only the one: American Sign Language. However, the sign language ads are not shown based on the user's settings but on the video's settings. For example, if National Association of the Deaf were to post a video, they can select American Sign Language as the video's primary language. Then an advertiser targeting the Deaf community will have its ad video display in the first few seconds before loading NAD's video.
In the footer of YouTube, one can select which language, and American Sign Language is not on it. Which is understandable, the point is to pick which language to show on the site navigation and other text displays. However, there should be the option for the user to set their Google account's languages to include sign languages for the purpose described above, and of course add other sign language options on YouTube, not only American Sign Language.
Other than YouTube, there are zero sign language options other than as a "hobby" or "interest."
Both Facebook and LinkedIN's user profile has a "languages" section that allows one to set one or more languages and fluency level. With LinkedIn, one can only select "Sign Languages" while Facebook's options are more comprehensive, listing the most common sign languages.
However, with both sites' user security and preferences settings, no sign language shows as an option. And it is the same with all of the other "Big Five" social media sites.
Why You Should Care
   √  Social Media & Online Marketers: Deaf and Hard of Hearing consumers want to be able to communicate with deaf-friendly businesses in their native language with businesses' employees and owners. Social media sites, ad networks, and online marketing services will benefit from introducing a new, largely untapped, and underserved audience to their advertisers, affiliates, and other marketing customers.
 √  Deaf, Hard of Hearing, or Fluent in Sign Language: Don't you want to learn about services available near you where the service / customer support is also fluent in sign language or are deaf-friendly? With the shift toward more video-rich media, the community needs this option.
 √  Deaf Business Owners: The reasons are clear!
All other considerations aside, everyone should have equal opportunity to grow one's business. Hearing business owners are able to target consumers based on target consumer's language. This means the consumer is receiving tailored advertisements that are directly relevant to them. Deaf consumers ought to be able to receive the same and Deaf business owners and hearing businesses who want to reach out to Deaf consumers to let them know their business, services and products are deaf-friendly ought to be able to do so.
If the entire Deaf, Hard of Hearing and deaf-friendly community (70+ million people worldwide!) step up and demand this option, the social media industry will have to listen. A petition on Change.org has been set up - go there today and add your signature, let the social media industry know you want this!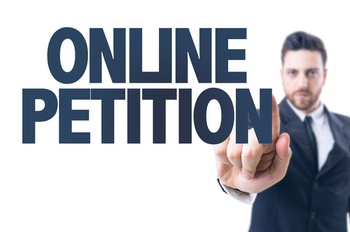 .
.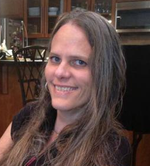 Written by Elise "Lisi" Whitworth, Guest Blogger
Elise is the cofounder of
Eventida.com
, a web app that aims to make it easier to provide and promote access at events. Previously, she managed hundreds of projects for a variety of clients, setting up technology solutions and assisting in managing those solutions.
After experiencing many frustrations with barriers in the event and tech sector, she is on a mission to improve access to online tools and events for individuals, organizations and businesses, by working with partners such as deaffriendly, and writing blogs.
Tags
Comment Policy
We're aware that issues facing the Deaf, Deaf-Blind, and Hard of Hearing Community can become quite passionate and divided. What can we say, we're a group of passionate people! While we fully support a community full of passion, we also require that comments are respectful. We think negative attitudes and disrespect are a waste of everyone's time and energy. This doesn't mean you can't disagree with people, you just need to do it respectfully. We reserve the right to delete or edit any comments we feel are judgmental, rude, or of attacking nature.