#deaffriendly IRONMAN Ready. Set. Go
Posted by: Staff Writer on Oct. 7, 2016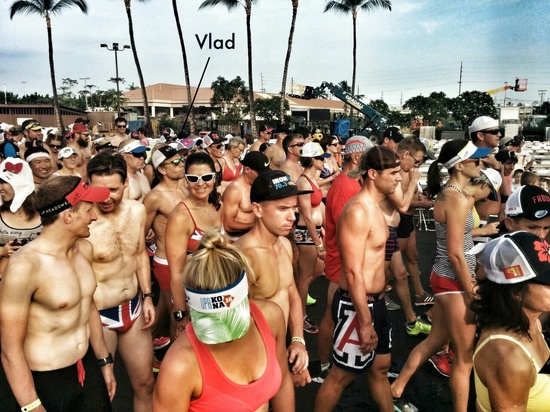 Tomorrow, Deaf Ironman Contestant Vladimir (Vlad)
Schmidt
will take on his greatest Ironman Challenge yet, the World Championship in Kona. This is his first time attempting the World Championship and he is surrounded by fans cheering him on, those on the island, those who have flown in from the mainland and those from afar. Deaf and hearing fans all over the world including Russia, Germany and Canada and waiting and will be watching with the rest of the world.
.


Vlad and 2,368 contestants will tackle
a
2.4-mile Roughwater Swim, 112 miles of Biking and a 26.2-mile Marathon around the coast of Kona beginning October 8th, 2016 at 6:55 am Hawaii Time (that's 9:55 am PST, 12:55 EST).
.
√ Follow the race updates
live
on the official Ironman website.
√ Track Vlad's progress individually here.
√ Follow our updates on our
Instagram
and
Facebook
pages.
√ Contribute to his GoFundMe
page
for his pre and post race recovery expenses.
.
.
#teamVLAD #deaffriendly #IRONMAN2016
Tags
Comment Policy
We're aware that issues facing the Deaf, Deaf-Blind, and Hard of Hearing Community can become quite passionate and divided. What can we say, we're a group of passionate people! While we fully support a community full of passion, we also require that comments are respectful. We think negative attitudes and disrespect are a waste of everyone's time and energy. This doesn't mean you can't disagree with people, you just need to do it respectfully. We reserve the right to delete or edit any comments we feel are judgmental, rude, or of attacking nature.
Reviews by Advocates & Champions