Best of 2015: Deaf-Friendly Businesses That Rocked Our Year
Posted by: Staff Writer on Jan. 16, 2016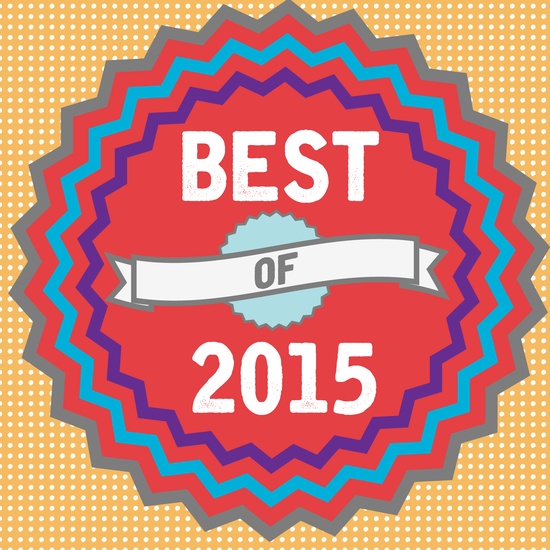 In 2015, Deaf gained visibility, collaboration, linguistic interest, and became a cultural force reawakened:From Nyle DiMarco winning America's Next Top Model (Cycle 22) to Deaf West's Spring Awakening, #deaftalent movement has gained more than one supermodel, or a single Tony Award, the movement has created lasting role models.
Deaf people are on the world's radar, including businesses': In 2015, Deaf, DeafBlind, Hard of Hearing, and Allied reviewers added 723 new reviews to the deaffriendly website.
Of these, three-quarters were four-star and five-star reviews. We can't think of a better way to start 2016 than by highlighting winners in these categories, and encouraging businesses to win more customers and sales by becoming more deaf-friendly.
RETAIL
REI - Various Locations
In the Pacific Northwest, where REI was founded, Deaf residents bond by heading to the mountains to shred powder and pitch ultra-light tents on backpacking trips. At the Bellingham REI store Advocate Kate writes:
"I've been at this store a few times and have had friendly staff assist me. Some are cool about writing on paper if I ask for it. Some will understand gesturing/pointing. There was one person who knew some ASL at the store...It's always nice when there's a staff who can sign to Deaf/Hard of Hearing customers!"
It's not just a Washington State thing either, down in California user NameSignML reports having great deaf-friendly service with a staffer who also signs.
Our take? Run – don't walk, to the nearest REI to make your outdoor resolutions happen!
Petsmart - Various Locations
Pooches, cats, and other non-furry species are popular within the Deaf Community: Our furry companions communicate with us in deaf-friendly ways, through the heart.
As such, Petsmart has become a deaf-friendly favorite. ABCohenDE wrote a glowing review about how Petsmart in Georgia handled a request for ASL interpreters for obedience training classes; Offering initial private lessons with a CODA, followed by a sign language interpreter for the group classes.
We also loved the heartfelt review from Alyssa, a self-described PetSmart employee "currently learning ASL and would like to invite deaf or hard of hearing to visit" for care of species such as Chinchillas, Syrian hamsters, Green Anoles, and Crested Eye Geckos.
Our non-human family members deserve the best, and Petsmart delivers.
DINING
"The way to the heart is through the stomach," and our Dining category had the most positively reviewed businesses in 2015.
South4Bar, Brooklyn, NY
As if deaf-friendly staffers needed more reasons to fly 3,000 miles to the other coast, South 4th won our hearts. Racking up six reviews, this Williamsburg corner bar is like a second home to many local Deaf people.
Dishing up Irving Farm coffee to nurse hangovers (from 12 craft brew taps, no doubt) South 4th staffers could practically write the manual on creating a deaf-friendly bar: Reviewer Leeloo wrote that they thoughtfully check the TV to see if the closed captioning is on; MCpearls was granted permission to film a project there free of charge, and an anonymous reviewer observed that staffers have "turned on lights in the back room for easier communication for our events."
These actions are influenced by Kim Hale, South 4th's hearing and ASL-fluent owner. Described as an "avid advocate of the NYC Deaf and ASL community," Hale and her boyfriend (who also signs) have not merely created a bar, but a safe multi-functional space for Deaf people.
Thudsan Kitchen and Bar - Seattle, WA
Pad See Ew with a side of deaf-friendly service, anyone?
Thudsuan Kitchen & Bar serves up more than their beloved Kao Soi, Thudsuan Rama Noodles, or Asahi on tap. This family-owned Thai restaurant is located across the Street from Hearing, Speech, and Deafness Center, and dishes up deaf-friendliness when the occasion calls for it.
Advocate reviewer StreetStreet raved about staffers who underwent deaf-friendly training for HSDC's Deaf Awareness Week Community Happy Hour:
"Decked out in #deaffriendly shirts, Thudsuan staffers also loaded up on paper and pens, and customized their menus for easy pointing. Their signing was a bit rusty but the more Deaf customers stop by, the more they will move forward in their signing."
deaffriendly staffer Crys Green extolled Thudsuan's "… flexible, can-do attitude serves them well when working with Deaf customers such as myself."
Chik-fil-A - Various Locations
In spite of 2014 controversy on deaffriendly regarding Chick-Fil-A reviews, the sheer volume and ratings of reviews make it clear: Deaf consumers are consistently finding it to be a deaf-friendly place to nom.
Note: While we do not endorse any companies, our platform allows reviewers to give credit, both negative and positive, where credit is due.
Multiple reviewers raved about the Cardzilla app which enabled staffers to send text-based messages. But in an impersonal world, this quick-service joint doesn't rely on gadgets: M reported that in the Los Angeles, CA Chick-Fil-A restaurant, "an employee came up to me outside and tapped me on my shoulder to give me my piping hot food!"
Our well-traveled Advocate/Champion reviewer paoftw has eaten at the Brea, CA; Springfield, PA; Chino Hills, CA; and Marietta, GA restaurants, and experienced a full range of deaf-friendly actions. Chick-Fil-A staffers in Indianapolis, IN even use sign language, said deafgal01.
The Marietta, GA Chick-Fil-A met our gold standard of deaf-friendliness: By hiring a deaf employee (Advocate reviewer SeiryuDragon) in 1999 and learning to sign phrases like "I need chicken with cheese."
MASSAGE SERVICES
3-Time WINNER: JULIA CAM DAMERON'S MAGICAL MYSTICAL MASSAGE TOUR - Longmont, CO
With a "Best of" nod for the third consecutive year, Julia Cameron Damon is the current Hall of Fame record holder of deaf-friendly businesses.
Damon is a Certified Massage Therapist with a cult following in both the hearing and deaf crowd. One reviewer, Rachella, likens Dameron's massages to having a "magical massage spell upon your body."
Snagging nine reviews in 2015 alone, Dameron's Magical Mystical Massage Tour continues to change lives. Long-time pain sufferer Michelle discovered, "It's amazing how you can tell about a person's body and its muscle without knowing a person deeply."
We love that Dameron uses the deaffriendly description feature by supplying a cell phone and VP number. Though she calls Longmont, Colorado home, her description reassures us: "I travel all over North America and set up shop wherever I go."
Pure Spirit Massage - Littleton, CO
The stars have aligned by giving us not just one, but two certifiably deaf-friendly masseuses to choose from.
Joining the deaf-friendly ranks of massage/bodywork virtuosos is Maria Lado of Pure Spirit Massage, whose healer cred is so solid it earned a rave review from fellow Coloradoan and masseuse Julie Cameron Damon herself:
She has strong sensitive warm hands and gives a deep powerful calming beautiful massage. When she was done working on me I was floating in relaxation and bliss for hours after.
The two hope to team up for couples and retreat work in the future, so we all have double the resolve to seek out this deaf-friendly healing duo's magic.
Lado's other well-known clients: Rachel Berman Blythe, Deaf author of Zoey Goes to the Dog Park, and VIP Holistic Services, whose participants balanced their chakras during a Healing Vicarious Trauma for ASL Interpreters Weekend Retreat partnership with Pure Spirit Massage.
TRANSPORTATION
Plan to travel more in 2016? deaffriendly the Travel (Airlines and Hotels) category came up short of positive reviews in 2015, tied with the Medical category. From stewardesses forgetting to relay flight announcements, to cross-country flights sans closed captions, audism reigns at 30,000 feet.
The captioning issue is so endemic, ANTM winner Nyle DiMarco sternly took American Airlines to task .
PROFESSIONAL SERVICES
Ezzi Law – Chicago, IL
Is there a deaf-friendly lawyer in the house? It's been a watershed year: Harvard Law School graduate Haben Girma became the first deaf-blind lawyer to step foot in the White House.
We also give mad props to Anthony ("Tony") M. Abou Ezzi, hard of hearing founder of Ezzi Law. Ezzi "treats his clients as he would treat his family … (and) is a big advocate of the Deaf community," one reviewer raved.
Catherine R wrote that she "unhesitantly" referred a long-time friend for a referral to a lawyer to draft her mother's will. Aside from Probate services, Ezzi also provides services in Estate Planning, Guardianship, as well as Small Businesses and Corporations.
We love that he has set up his profile on deaffriendly.com, describing his mainstreamed upbringing and passion for helping families with education-related issues like IEPs and the IDEA.
Efficiency Reporting – Chicago, IL
CART is life-changing for both Deaf and hearing people. Delivering speed and accuracy to match the real-world verbal dialogue, CART's widespread power was illustrated in Deaf-Inclusive Tech Conferences: Accessibility Lessons from &yetConf.
Efficiency Reporting is dubbed an "A+++ company" for CART services. The whiz behind the stenograph is, in reviewer Chicago2's words, the "accurate, deft, fast, unflappable, adaptable and knowledgeable" Cathy Rajcan, who works in a variety of settings.
When we combine talents, a more deaf-friendly world results: Fellow Chicagoan Tony Ezzi is an 8-year client who submitted a glowing review about Efficiency Reporting.
TAKEAWAYS: TO 2016 … and beyond!
deaffriendly extends its gratitude to all reviewers, especially those who reviewed businesses in California, Washington, Oklahoma, Texas, Colorado; these were last year's most-reviewed states!
We hope for more reviews from Deaf hubs such as D.C., Austin, and New York, as well as continued transformation in the 24 percent of businesses earning fewer than three-star reviews.

Together, one review at a time, we can create a deaf-friendly world! So, what are you waiting for? Go ahead and plug in a review on www.deaffriendly.com
Comment Policy
We're aware that issues facing the Deaf, Deaf-Blind, and Hard of Hearing Community can become quite passionate and divided. What can we say, we're a group of passionate people! While we fully support a community full of passion, we also require that comments are respectful. We think negative attitudes and disrespect are a waste of everyone's time and energy. This doesn't mean you can't disagree with people, you just need to do it respectfully. We reserve the right to delete or edit any comments we feel are judgmental, rude, or of attacking nature.