Aimee Chou: Being Part of a Modern-day Movement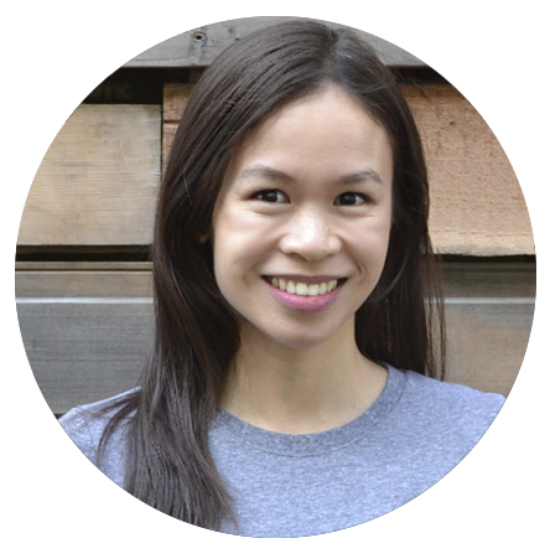 Aimee Chou, who scores an INTP on the Meyers-Briggs personality test with a background in journalism is our virtuoso pen for hire and has been writing engaging content with her signature flair for puns and witticisms for deaffriendly since 2011.
Number of Reviews: 55
Favorite Deaf-Friendly Business: Adventure Kids Playcare & FancyHands
Residing in the Pacific Northwest, she is a modern day Renaissance Woman- an outdoor enthusiast, a technology aficionado, a recently budding actor, a foodie and frequent restaurant-goer; you're just as likely to find her making mozzarella cheese from raw milk as you are to find her checking out the hottest restaurant in town. While some might not know she is a proficient gunslinger, her most utilized weapon of choice is her laptop where she produces articles that span a wide variety of topics from accessible technology conferences to one of our most popular articles, co-featured in OffBeat Bride, Waving the White Napkin and 7 Other Things You Will See at Deaf Weddings.
When she's not traveling to conferences, attending outdoor captioned movies in the park, or watching the latest episode of The Walking Dead, you will also find her writing a plethora of reviews on businesses just as wide and varied as the articles she is known for: retail, doctors, education, transportation, kid-friendly venues and events, salons, schools, nonprofits, restaurants, and just about anything tech related.
Tell us, what's the best thing about working with deaffriendly.com.
I love that it's not just being part of a startup; it's being part of a modern-day movement. The deaffiendly platform is a true testament to the democratic nature of the Web.
What's your favorite deaf-friendly business you frequent. Why?
As a mom, I love deaf-friendly businesses that help me reclaim time and sanity. Adventure Kids Playcare makes it unusually easy for me to arrange childcare (via an easy-peasy online booking system) when I need extra time to write. Businesses hang up on me now and then, so FancyHands has saved me the torment of making 303 phone calls (12.6 hours) since I subscribed last year!
Describe your job and your favorite project you've worked on at deaffriendly.com
I've been writing for this site (formerly deafREVIEW) off and on since 2011, producing content before and after its flagship launch. It's been exciting to see it evolve, one review at a time, from echo's idea to the national re-branding as deaffriendly.com.
My favorite project was meeting Dan Savage in person and writing about his Miracle! production. Getting paid to see Helen Keller in drag: Great work if you can get it.
Describe your response to the most memorable review written.
Guthrie continues to write some of the most memorable reviews. He plugs in reviews from all over the map, so I feel like I'm reading a travel diary, as I pointed out in his Reviewer Spotlight. No tiny detail escapes him, and his observations have helped me better understand the nuances of customer experience.
In your opinion, what's the most deaf-friendly city you've visited?
I love traveling to New York City and Taipei. New York's directness is a cultural match for the Deaf Community, which has never won any battles by sitting back passively. Also, their melting-pot demographic makes accessibility a natural part of their lifestyle and innovative mindset.
While volunteering for the Taipei Deaflympics in 2009, I had Deaf travelers tell me that they'd never seen another Deaflympics host city pull out so many red-carpet treatments for Deaf people before. Even Taiwan's then-president showed up for the opening ceremony!
Best survival tip for navigating the world as a Deaf consumer:
"Grandma always told me: 'If you don't ask, you don't get.'"
- Advice from a deaf friend who continually encourages me to get comfortable asking for things or accommodations I need
Just for laughs. Mad lib style: Give me a noun. An adjective. And an adverb.
Accessible. Beautiful. Daily.

A deaf-friendly ACCESS always knows to use BEAUTIFUL communication when interacting DAILY with Deaf customers.
Comment Policy
We're aware that issues facing the Deaf, Deaf-Blind, and Hard of Hearing Community can become quite passionate and divided. What can we say, we're a group of passionate people! While we fully support a community full of passion, we also require that comments are respectful. We think negative attitudes and disrespect are a waste of everyone's time and energy. This doesn't mean you can't disagree with people, you just need to do it respectfully. We reserve the right to delete or edit any comments we feel are judgmental, rude, or of attacking nature.