When Deafhood Meets Sisterhood, Entrepreneurism Soars
Posted by: Staff Writer on March 6, 2014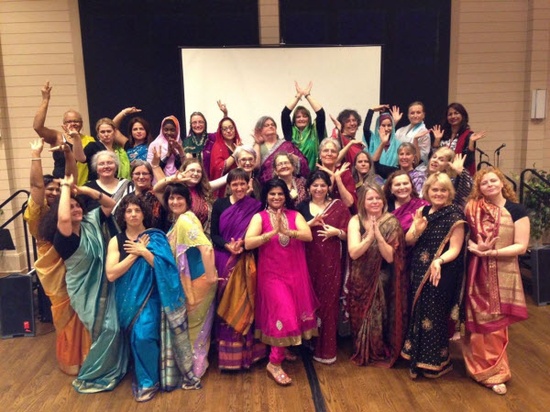 In 1908, International Women's Day began with the thunderous beating of 15,000 pairs of feet marching the streets of New York City for shorter hours, suffrage, and better pay for women.
Exactly 100 years later, Sofia Seitchik had an epiphany that would lead her to establish Global Deaf Women. Coincidence? Certainly, the raven-haired founder confirms, but with a twist: "I believe that the path chose me to make it happen, and I'm proud to be part of this journey."
But 2008 was also the same year that another sea change was washed over the United States: The subprime loan meltdown. "I saw how hard the recession hit the Deaf Community, with many being laid off and unable to find work anywhere else," the former travel consultant told deafREVIEW.
Let's not even get started on the fact that U.S. women still earn a mere 76 cents to every dollar a man earns. Seeing her fellow Deaf women face additional barriers like language differences, unaffordable childcare, and sexism along with discrimination, Seitchik knew she had to do something.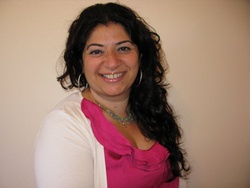 What happened next was no mere coincidence: "I realized many of (the Deaf) had the skills and talents to start their own businesses, so there was an 'A-HA!' moment for me."
Global Deaf Women was born, with a mission: To help empower Deaf women into starting their own businesses, living their passion, achieving their vision, and enjoying financial prosperity. The company offers a "Dream Big, Get Paid" Coaching Program, Power of Me retreats, as well as networking services.
Discovering the Power of Me, together
Since Global Deaf Woman's inception, Seitchik has interviewed and consulted a wide range of successful Deaf women -- ranging from Melody Stein, the co-owner of San Francisco's famously deaf-friendly Mozzeria, to Vicki Hurwitz, the First Lady of Gallaudet. Over time, she found that the common thread is not simply being Deaf and female: "Entrepreneurship is a dream that is shared by all women. They want to succeed, to see their dreams take flight, and become reality."
But getting there often requires mentoring from someone who knows the ins and outs of entrepreneurism. That's why Global Deaf Women hosts an annual retreat, called Power of Me.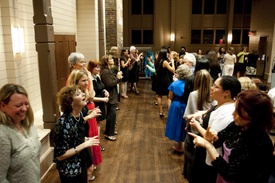 A joyous weekend getaway that has welcomed nearly between 50-70 attendees in the past, the fifth annual retreat's Special Keynote Speaker is Missy Keast, who will discuss hot issues about Accountability and Visibility with Deaf Business Owners, and the issues and challenges of the general Deaf Economy. Keast will lead a business panel with several deaf business owners.
For those who cannot attend in person, Seitchik offers free initial one-on-one 45-minute online business consultations for deaf women. "I strongly believe in developing relationships with my clients first before anything else. I always enjoy meeting people, and giving them ideas and tools to apply what they have learned to their businesses."
Applying street and book smarts, globally
These ideas and tools were acquired early. Born in Uzbekistan, Seitchik began a life that was fated to traverse the globe. When she was three, she moved to St. Petersburg, Russia to pursue an education at a boarding school for the Deaf. Defying the criticism within her family and religious community ("I was supposed to wait until I get married as a teenager, before I could move out of the house," she recalled the oppressive Uzbekistan attitudes), her mother decided to enroll young Sofia in a boarding school for the Deaf.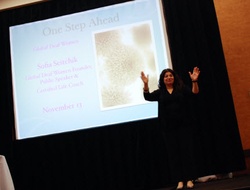 The value of education did not come without a sacrifice: Seitchik's mother knew that for many years, she would only see her daughter during the summers.
Then, "when I was fifteen years old, I wanted to go to work to help support my family since we were new to Italy as immigrants," Seitchik recalled. "So I learned how to overcome my fears and sell products on the street."
Shortly afterward, she immigrated to the world's most famous melting pot: New York.
Seitchik, who meets the very definition of street smarts, later went on to earn a BA in Communication Arts from Gallaudet University. What she learned on cobblestone streets were the very staples of every businessperson's arsenal: "(The) fine art of negotiation, product marketing, and engaging with customers by myself."
Seitchik's global perspective has been key to her persistence as an entrepreneur and consultant a recent Harvard Business Review article calls female entrepreneurship a "media tipping point," and declares that it's a "real, fundamental economic force that's reshaping the world."
Branching out to Deaf children, too: BizGenius Camps debut this Summer
Embracing the inner child who sold products on the cobblestoned streets of Italy, Seitchik has decided to branch out from teaching Deaf women … to including Deaf youth as well.
In a partnership between Global Deaf Women and Gallaudet University, the BizGenius Youth Summer Program is aimed at Deaf youth between grades 9 and 11. But register quickly – the camp is capped at 15 attendees.  
"With the rate of unemployment being so high in the Deaf Community among our young people, I didn't want them to think that they can't succeed since hearing people won't hire them," explained Seitchik, who is the mother of two young sons. "Part of their mission is to teach our Deaf youth not to be stymied by any challenges they face, and where they face an obstacle, to create their own solution - with leadership, creativity, and ingenuity."
Celebrate IWD with more than flowers – register for Power of Me!
In many countries, International Women's Day is filled with customs such as men gifting women with flowers. Other traditions include wearing purple ribbons.
It's no coincidence that IWD is so similar to Mother's Day. Crediting her mother as her first female role model, Seitchik recalls: "My mom was brave enough to stand by and raise me as a deaf woman who takes accountability, to pursue my dreams."
She normally celebrates International Women's Day with her mother and all three sisters. On March 8 this year, Seitchik is honoring all Deaf women by opening up registration to the upcoming Power of Me retreat (to be held at the 4H Conference Center in Chevy Chase, MD).
This Saturday, on International Women's Day, registration for Power of Me "Be Visible, Expand Your Business, & Prosper as an Entrepreneur!" May 2-4, 2014 Retreat begins.
It includes a special, all-inclusive pricing package: Five meals, two nights of lodging, powerful business workshops, a business panel, and a networking party for only $400.
Ladies, sign up today!

.

Tags
Comment Policy
We're aware that issues facing the Deaf, Deaf-Blind, and Hard of Hearing Community can become quite passionate and divided. What can we say, we're a group of passionate people! While we fully support a community full of passion, we also require that comments are respectful. We think negative attitudes and disrespect are a waste of everyone's time and energy. This doesn't mean you can't disagree with people, you just need to do it respectfully. We reserve the right to delete or edit any comments we feel are judgmental, rude, or of attacking nature.