Have You Thanked the "Terps" In Your Life? Save the Date: Wednesday, May 1st
Posted by: Staff Writer on April 23, 2013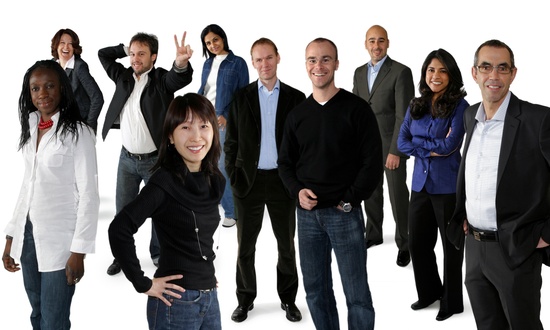 On Urban Dictionary, definitions for a terp include a "turtle who is a pimp" and a nickname for the University of Maryland's mascot (terrapin). But in Deaf Community, a terp is something else entirely - and near and dear to our hearts. 
Oh interpreters, why do we love thee? Let us count the whys:
You are privy to our darkest secrets, in medical, legal, psychological settings. Yet your lips are sealed and hands are tied, due to the professional Code of Ethics.
You've helped us survive countless life - hours of meetings, sermons, lectures, and more (we'd surely have lost our minds trying to speech read these things).
When we're too shy to stand up for ourselves, you do just enough to advocate for us ... but not too much that we forget to be self-advocates.
Terping's not "just a job": Even during the hours when you're not being paid a dime, you are a tireless presence in the social whirlpool that is the Deaf Community.
Just how often do you get to tell your interpreter(s) all this? On Wednesday, May 1st, you'll have the perfect opportunity: Interpreter Appreciation Day is going on the calendar through a grassroots effort.

"I have been using interpreters since elementary school and have witnessed so many incidents where both hearing and deaf/HH people don't always show their appreciation to the interpreters when interpreters work hard to help both parties to communicate," said Joshua Jones, a deaf-blind Seattle local who started the  Official Interpreter Appreciation Day Facebook page last year. Based on unanimous agreement among those polled, this will become a yearly appreciation event to be held on the first Wednesday of every May.

We celebrate our nurses on May 6, our Armed Forces on May 18, our teachers on May 7, and even our bosses on October 16. Today (Apr 24), it just so happens to be Administrative Professionals Day. But what about appreciation for the nimble-fingered professionals who break down communication barriers with the hearing world?

Getting an Interpreter Appreciation Day started is about darned time, we thinks.

The Facebook page's fan base has grown nearly 1,700-members strong. It's a digital place where fans all over the U.S. post about Deaf Culture, Switched at Birth, and of course, interpreters.

What brewed up this storm of appreciation? Hurricane Sandy, precisely. Back in November, we talked about what interpreter Lydia Callis' 15 minutes (of fame) means for Deaf Culture. Half a year later, the hoopla still has a lasting impact: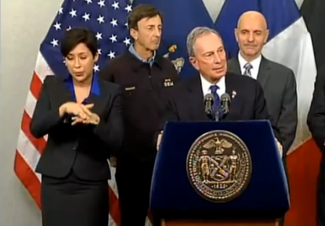 "When Hurricane Sandy hit the NYC area, Mayor Bloomberg's ASL interpreter did her job to let deaf and hard of hearing people know what was happening at that time. After that, I heard a lot of negative comments toward that interpreter," Jones recalled, referring to the controversy over Callis' seeming over-animated expressions. "That got me wondering if we even had some kind of formalized interpreter appreciation day, so I looked it up online."

He discovered that despite there being an international interpreter appreciation day (recognizing translators of foreign languages), it was not recognized in the USA.

Without further ado, let's dish on ideas your sign language interpreter is sure to appreciate:
 
Terp Appreciation Idea #1: Educate your friends, families, and policymakers about sign language interpreters.

According to the Bureau of Labor Statistics, the job outlook for translators and interpreters is 42% between the years 2010 and 2020. But sadly, our own, Seattle Central Community College's Interpreter Training Program, is closing due to budget cuts. The June 15th, 2013 Final ITP Celebration Party is actively discussed on the Facebook page.

Whether you write a letter to school administrators/policymakers, or simply emphasize to your family and friends that you could not have possibly graduated from college nor succeeded in your career without interpreters, you expand minds. As minds expand, they begin to realize that programs like the ITP aren't just for hand-flapping hobbyists: Such programs are vital to our societies everywhere.

Terp Appreciation Idea #2: A Small Gift, Flowers, or a Thank You card

Stumped for cute gift ideas? Deafness.about.com has a Gifts for Interpreters page with ideas ranging from onesies ("My mommy/daddy is an ASL Terp"), aprons with the iTerp logo, Christmas ornaments and candle votive holders with the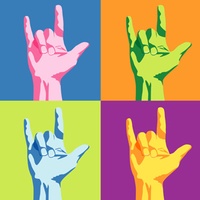 interpreter sign, and more.

NOTE: Thoughtful little gifts rarely present a conflict of interest with the interpreters' Code of Ethics, but the keyword is little: Most interpreters would be extremely uncomfortable if you gifted them a Tiffany necklace while they are on the job! Use your best judgment, because different interpreters view gifts differently:

"I don't speak for all interpreters, but normally I don't like the idea of receiving small gifts as an expression of gratitude," said Dustin Pelloni, a CODA, long-time interpreter, and founder of San Diego-based CLIP Interpreting. "I feel like we get paid perfectly well for a job well done!"

"I think it would be a cool idea perhaps to try to convince people in the Deaf/Interpreting community to change their profile pictures maybe to the "I love you" (!,,!/) handshape or maybe to the interpreter sign much like people did recently in support of LGBT rights."

Speaking of social media ...

Terp Appreciation Idea #3: Harness the power of Facebook, vlogging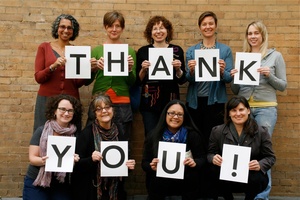 No need to put a specific terp on the spot (some are private about their jobs), but doling out general praise to interpreters is sure to add lift their spirits.

On May 1st, Jones plans to create a personal vlog to thank all his interpreter friends via Facebook.

"I think every interpreting agency should give their interpreters gift cards for coffee shops or gas, because they use it all the time to get through their days," Jones added. He also suggests that deaf/HH students write Thank You cards, bring flowers, or also post personal vlogs on Facebook to show interpreter friends their appreciation.

Don't know exactly where or how to get a vlog going? Check out YouTube, or a free blog hosting site. If you've already got a webcam that you use for VPing, you have all the tools you need!

Terp Appreciation Idea #4: Reminisce about Interpreters Who Got You Through Tough, or Life-Changing, Events

"(I'm) lucky to have a job that gives me an opportunity to meet so many cool people, and go to so many places," commented Seattle-based interpreter Karen Royea on the Facebook page.

Indeed, interpreters are a fixture in all kinds of places and events - sometimes life-changing ones. When your child was born, was a hospital interpreter by your side during labor? This would be a great time to thank that interpreter for his/her support that day. Did you have an uber-skilled class interpreter who did an excellent job terping difficult technical subject matter? Dole out the kudos if you survived!

Shucks - I was just doing my job, your terp will probably reply modestly. But a job well done is a job deserving praise nevertheless.

Terp Appreciation Idea #5: Educate others about interpreters associated with well-known events/people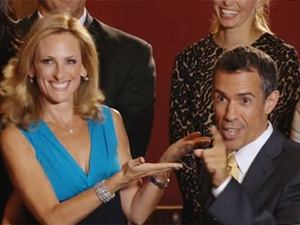 Aside from Lydia Callis, other interpreters of the rich and/or famous can help draw awareness to the field. Like Jack Jason, Marlee Matlin's long-time terp, business partner, and yes ... shopping advisor:

"Little did I know that my (first-day) assignment for Marlee wouldn't be as her interpreter, but to accompany her shopping. She was 19 and was brand new to New York and I was her guide. We hit it off immediately, and I offered to interpret for her whenever she needed one and offered myself as a sign language tutor for William Hurt."

To this day, Jason says: "All I have to say is that I have the coolest job I could ever imagine."

Now, wouldn't that be an example of a cool tidbit to share on your Facebook page or in casual conversation? Same for if your interpreter friend has interpreted for President Obama while he was in town.

Terp Appreciation Idea #6: Don't Forget the Other 364 Days of the Year

For Ryan Schlecht, appreciation is a year-round exercise.

"I always tell my ASL interpreters 'Thank you' as much as I can at every opportunity they work together on setting up access between spoken and sign languages," the deaf Seattle local said on the Official Interpreter Appreciation Day page. "I'm fortunate to have them. They rock!"

Exactly. Even if you can't make it on May 1 (or don't happen to be utilizing interpreter services that day), it's never the wrong day - or wrong way - to appreciate them.
Have you done your part to share the official Interpreter appreciation day with your deaf/hh friends and more importantly, have you thanked an Interpreter today?
.
Tags
Comment Policy
We're aware that issues facing the Deaf, Deaf-Blind, and Hard of Hearing Community can become quite passionate and divided. What can we say, we're a group of passionate people! While we fully support a community full of passion, we also require that comments are respectful. We think negative attitudes and disrespect are a waste of everyone's time and energy. This doesn't mean you can't disagree with people, you just need to do it respectfully. We reserve the right to delete or edit any comments we feel are judgmental, rude, or of attacking nature.